Local News
'Owen' the Faneuil Hall owl is a free bird again
He was released March 24 near Boston after weeks of rehab for secondary rodenticide poisoning.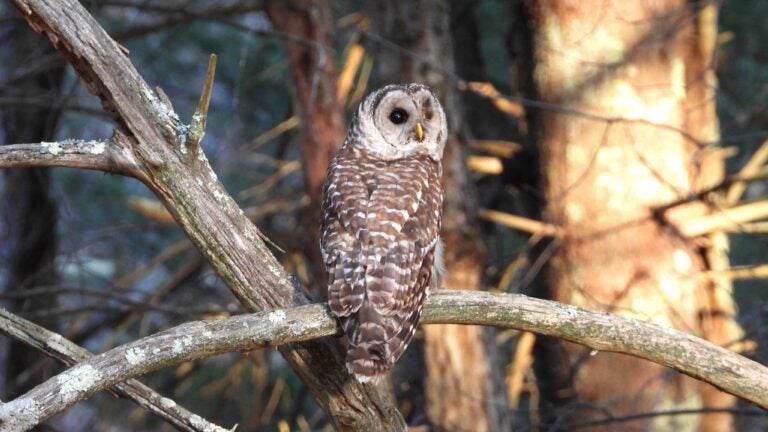 An owl – known as "Owen" to his Faneuil Hall fans – recovered from secondary rodenticide poisoning and was released March 24 at a site near Boston, according to Erin Hutchings, who rehabbed Owen at Cape Ann Wildlife.
Owen was poisoned in February and three rescuers captured him and sent him to CAW.
He lost an eye due to the poisoning, but passed a hunting test and a flight test before he was released.
"He can perfectly hunt live prey," she said. "He's healthy. He looks great."
To avoid being poisoned again, Hutchings said she hopes Owen steers clear of Faneuil Hall.
"I see a lot of cases of secondary rodenticide poison," she said, adding that like with Owen, the poison affects many animals in the food chain, beyond rats. "It's important to try to stay away from that stuff."
Other local birds, including a bald eagle named "MK" have recently been poisoned through secondary rodenticide. MK was a beloved member of the community around the Mystic River Watershed, and she died last month from issues related to her poisoning.
Her death sparked outrage in Arlington, which held a protest at the beginning of March calling for rodenticide bans.
Newsletter Signup
Stay up to date on all the latest news from Boston.com