Local
Consumers are flocking to shorter loan terms
Refinancing priorities take turn toward caution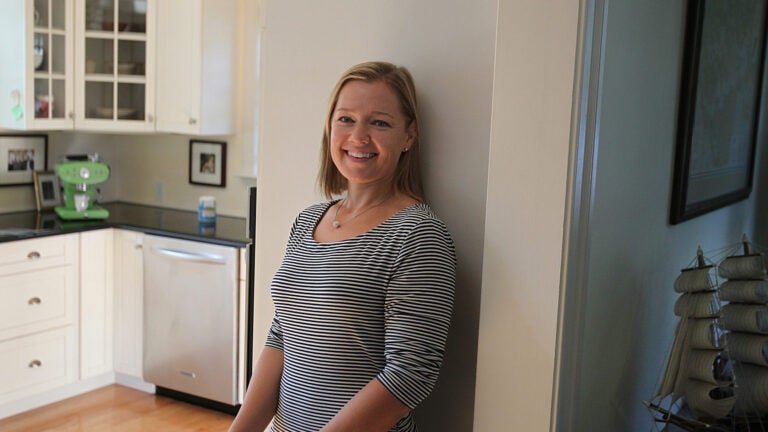 As mortgage interest rates fall further into uncharted territory, more homeowners in Massachusetts and across the United States are refinancing home loans to shorter terms, paying off their debts faster and saving thousands of dollars.
Economists say the trend indicates that lowering long-term debt has become a bigger priority for many borrowers than cutting monthly mortgage payments.
"You see people more averse to debt generally,'' said Mike Fratantoni, vice president of research and economics for the Mortgage Bankers Association, a trade group based in Washington. "There has been a lot learned about the cost of taking on too much.''
In the second quarter of this year, about 30 percent of borrowers chose to shorten their home loan terms, mostly from 30 to 15 years, according to mortgage giant Freddie Mac, which holds nearly a quarter of US residential loans.
By contrast, 10 percent opted for abbreviated terms during the same months in 2006, when the housing market was at its peak. Then, a larger percentage of borrowers opted to refinance for 30-years, tapping into their equity for cash to spend on renovations, education, and business.
Frank Nothaft, Freddie Mac's chief economist, said borrowers are concerned about the long-term direction of the nation's economy. That's especially true of baby boomers who have been in their homes for 10 or 20 years and are considering retirement, he said.
"They may prefer to own their home free and clear of mortgage debt,'' Nothaft said.
Refinancing has surged over the last few weeks following another drop in rates spurred by last month's Federal Reserve decision to keep buying mortgage-backed securities on a monthly basis.
The Fed's aim is to inject money into the economy by keeping downward pressure on mortgage rates. The average rate for a 30-year-fixed rate loan remains at near historic lows at 3.39 percent, while average 15-year rates are at 2.7 percent, according to a Freddie Mac survey of the week ending Oct. 11
Traditionally, paying off a mortgage in less time has meant a significantly higher monthly obligation, but with rates so low that is not always the case.
Keith T. Gumbinger, vice president of the New Jersey-based mortgage information website HSH.com, said homeowners who bought their homes years ago with a 5 or 6 percent loan can slash years off their mortgage without additional monthly expense.
"Shortening a term, for a lot of borrowers is, frankly, a no-brainer,'' Gumbinger said.
That was the conclusion reached by Andrea Winterer, a Natick homeowner who recently refinanced the mortgage on her three-bedroom Colonial from a 30- to 15-year term. Winterer qualified for a 3.2 percent interest rate, cut the time she has to pay back her loan in half, and is spending $30 less on her monthly payment. And she likes the fact that the abbreviated loan term means equity accumulates more quickly.
"I'm looking forward to paying [the mortgage] down,'' said Winterer, 33, who works as a financial planner. "I see it as an asset and it opens the door to making the next step up.''
Shorter loan terms also mean buyers pay less interest over the life of a loan, a savings that can be huge. For example, a homeowner with a $250,000, 30-year-fixed rate loan at a 3.66 percent interest rate would pay a total of about $397,140 in principal and interest. At 15 years and an interest rate of 2.69 percent, the cost amounts to $304,097, according to Freddie Mac, a difference of about $586 in the monthly payment.
The figures don't include local real estate taxes and any fees. But some housing specialists say shortened loan terms are not always appropriate. It depends largely on a homeowner's financial position and plans for the future, said Amy Tierce, a regional vice president at Fairway Independent Mortgage in Needham.
Tierce counsels borrowers who are on tight budgets to opt for reduced payments and longer terms. She recommends that mortgage holders pay off all other debts and save six months worth of monthly expenses before considering a truncated loan term.
"Many people do not have enough saved to keep them going in tough times,'' she said.
Bill Driscoll, a financial planner in Plymouth, said that if a borrower is on secure financial footing it makes sense to pay off mortgage debt faster. Otherwise, he said, go with a 30-year loan and, if possible, make additional payments to accelerate principal reduction.
"They can make a 30-year [loan] act like a 20, but if they lose a job or get some kind of income reduction they can always pull back to the 30-year fixed,'' Driscoll said.
Nonetheless, an increasing number of borrowers, including Ginger and Ed Walsh of Hull, like the sound of a 15-year payoff.
Ginger Walsh, 62, said she is thinking about retirement. She and her husband bought their house about seven years ago and have already refinanced four times, chasing ever lower interest rates.
Last year, they decided to shorten their loan term from 30 years to 15, dropping their rate from about 4.75 to 3.5 percent in the process. Because they had already been paying extra each month in hopes of gaining equity, their monthly bill remained about the same. Now they are refinancing again to another 15-year mortgage with a 2.875 percent interest rate, which will save them $240 a month.
"I'm getting old and I want to have it paid off,'' Ginger Walsh said. "We don't want to be 100 when we are paying our mortgage off.''