Local
Who taught you to drive? Driving lingo etymology, Part 1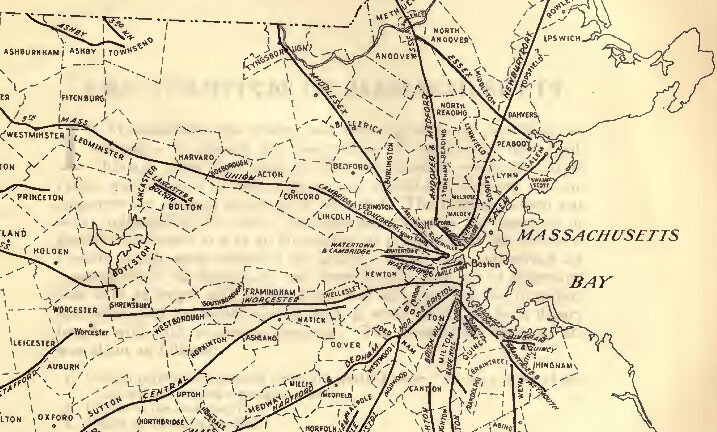 Our driving lexicon has thousands of entries, most of which are self explanatory: A windshield protects you from wind; a rear-view mirror points backward.
But who put the station in "station wagon?'' Why is New Jersey eponymous with highway barriers?
And can anyone explain why we use a fancy French word — cul-de-sac — to describe a dead-end street?
"Sometimes it's just a historical legacy. Maybe cul-de-sac was more in use in Britain, and Americans copied it,'' said Ben Zimmer, language columnist for The Boston Globe and executive producer of VisualThesaurus.com and Vocabulary.com.  "Sometimes you can't pinpoint a rationale for why one term survives.''
Nor is it necessarily easy to guess the origins of a word or phrase.
Retailers, surprisingly, didn't coin the expression Black Friday; the 1960s Philadelphia police force did. They loathed working the day after Thanksgiving because traffic was such a mess to direct, according to etymologist Bonnie Taylor-Blake, so for them it was more than just a bad Friday: it was Black Friday.
Let us join the ranks of language aficionados today as we delve into the history of some of our more colorful, driving lingo.
Riding shotgun
When there's competition for the front-passenger seat, why does it go to the first person to say "shotgun,'' as in riding shotgun?
"Stagecoach term, right?'' asked Kit Foster, a Connecticut-based automotive writer and a past president of the Society of Automotive Historians. "The guy next to the driver held the shotgun for holding off highway robbers.''
Other experts concurred — but that's not the whole story.
The most definitive research on riding shotgun comes from Gary Martin, a British wordsmith and founder of a website called The Phrase Finder.
For sure, armed passengers rode atop stagecoaches during the 1800s. But according to Martin, there are no written references to the expression "riding shotgun'' during that era.
Not until 1919, long after railroads and cars had made stagecoaches obsolete, do the words "riding shotgun'' appear in a newspaper, The Ogden Examiner of Utah, Martin said.
"It seems quite plausible that the term 'riding shotgun' would have been used [in the Wild West], but it appears that it wasn't — not until well after stagecoaches had gone out of use and people started making Westerns,'' Martin wrote on his website.
The expression "riding shotgun'' was so commonplace in movies and television in the 1950s that, in viewers' minds, it melded into the actual history of the West, Martin wrote. As cars boomed, the modern "shotgun'' game was born.
Cul-de-sac
The French translation of cul-de-sac is "bottom of the bag,'' or "bottom of the sack,'' according to the Online Etymology Dictionary (www.dictionary.com). It goes back to 1738, when French doctors first used it to describe the shape of an anatomical structure with just one opening. By 1800, it was supposedly used to describe dead-end roads as well.
I understand the correlation, but why has it stuck for so long? Evan Morris, who for many years wrote a syndicated column called The Word Detective, surmised that real estate agents have kept the term alive because it just sounds nicer than dead end. Zimmer, meanwhile, guessed that urban developers were the first to adopt the expression.
"Cul-de-sac sounded more technical, whereas dead end sounded too much like slang,'' he said.
"If the people who are planning the streets are using that language, then it starts to show up on signage, and elsewhere.''
Turnpike
Why do we call the Massachusetts Turnpike by that name?
"From Colonial days, the turnpikes were toll roads,'' says Foster. "At the toll gate was a 'pike' — a pole — across the road. Once you paid your toll, the keeper would turn the pike to open the gate and let you through.''
That sounded reasonable, but I felt the need to double-check. On the shelves of the Massachusetts Historical Society sits the bible of toll roads, a 1919 text called "The Turnpikes of New England'' by Frederic Wood. It contains everything from the route of the first New England turnpike (between New London and Norwich in Connecticut) to early toll rates (25 cents for four-wheeled carriages; 3 cents per dozen sheep or swine) to maps showing dozens of smaller turnpikes that dotted Massachusetts before the advent of state and federal roads.
As for the etymology of the word turnpike, Wood offered this:
"In the 18th century, the name 'pike' seems to have been applied to anything terminating in a point,'' he began. "The form of gate now called a 'turnstile,' being made of four crossed bars sharpened at their outer ends and turning on a center, was called a "turnpike.''
As this was about the only form of gate in use, the name was readily applied to the toll gates when they first appeared.
"Early charters allowed the building of 'turnpike-roads' and the erection of 'turnpikes' across them. But the longer word soon became shortened and as 'turnpikes' themselves the roads were commonly known.''
Interestingly, a "shunpike'' was the olden name for a road that was built to surreptitiously circumvent a toll road.
The fuzz
Is there a cooler-sounding word than fuzzbuster? It's slang, of course, for a radar detector, with the implication that "fuzz'' are police. But why would we call them that?
Dictionary.com says fuzz was slang in the 1920s for a man's very short haircut, like a crew cut, which one can imagine a lawman might have favored. Morris wrote that the word could have referred to the beards of early police officers, or it could have been a mispronunciation of "feds,'' as in federal agents, or even a derivative of the word fussy.
"There are countless explanations for fuzz,'' said Matthew Anderson, curator of transportation at The Henry Ford Museum in Dearborn, Mich. "My favored explanation is that it comes from the 1920s term 'fuzzy,' used to indicate an unmanly or incompetent person. Criminals would tend to think of the police in those terms.''
We'll get to Jersey barriers and station wagons next time.