Brookline
'Emanuel and the Hanukkah Rescue' tells of whaling history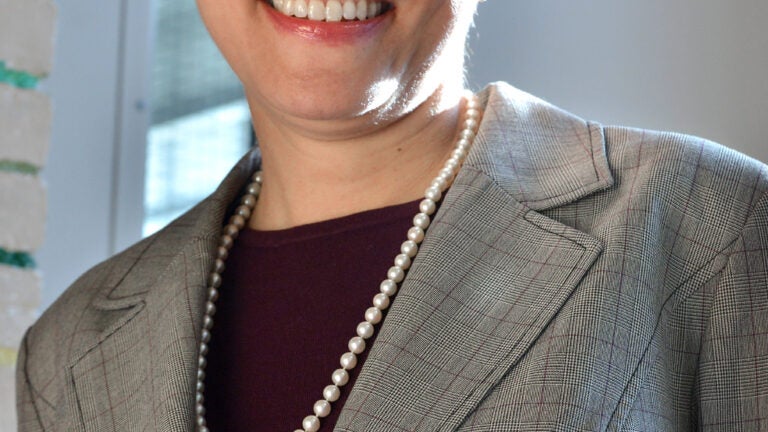 As an avid reader and award-winning children's book author, Heidi Smith Hyde is always on the lookout for that spark of inspiration that will lead to her next story.
With the recent release of "Emanuel and the Hanukkah Rescue,'' Smith Hyde's third children's book, all published by Kar-Ben, the Newton resident once again transforms her curiosity about an obscure time period into a captivating and informative book.
A few years ago, Smith Hyde read an article about the history of Jewish settlement in New Bedford and other ports on the southern New England coast. She was surprised to learn that as far back as the mid-18th century, a small number of Jewish immigrants from Portugal worked in the burgeoning whaling industry. At the time, some hid their Jewish customs and traditions, fearful of the religious persecution they had fled from across the ocean.
"Never in my wildest dreams did I imagine Jews were involved in the whaling industry,'' said Smith Hyde.
Hoping to explore the subject further, Smith Hyde and her husband visited the New Bedford Whaling Museum to delve into the history of whaling, and the people whose livelihoods depended on the demanding maritime trade.
She was most struck by the difficulty and danger the whalers faced, she said.  
"It was a very hard life. Men would be gone for years at a time,'' Smith Hyde said during a conversation in her office at Brookline's Temple Sinai, a Reform synagogue on Sewall Avenue where she is education director.
She was eager to write a book that combined the fascinating world of whaling with the compelling story of secret Jews who were afraid to practice their religion. Smith Hyde says she realized there were many parallels with Hanukkah, with its theme of religious freedom and the holiday's connection with oil.
The eight-day Jewish holiday begins this year on Saturday evening
, in an annual commemoration of events related to a group of Jews fighting back against religious tyranny more than 2,000 years ago.
For Hanukkah observances, the story is told that when the Jews rededicated a temple in Jerusalem that had been defiled during battle, there was only enough oil left for one night, but the oil miraculously lasted eight days. Colorful candles are lighted each evening in a Hanukkah candelabra called a menorah, one for each night.
In Smith Hyde's book, an adventure tale of historical fiction set in the 18th century, Emanuel Aguilar is a 9-year-old Jewish boy whose father is a merchant in New Bedford's busy harbor. Emanuel longs to be old enough to join a whaling ship, but his father cautions him against the dangerous life.
As Hanukkah begins, Emanuel begs his father to place the menorah in the window for all to see. His father tells him of the persecution in their homeland, but Emanuel tells him, "This isn't Portugal, Papa. This is America! No one will put us in jail for being who we are.''
On the last day of Hanukkah, Emanuel stows away on a whaling ship. When a sudden storm turns fierce, he  is lonely and afraid. In a touching ending, the ship is guided back to safe harbor by the Hanukkah menorahs that have been placed in the windows of the homes of Emanuel's family and the other Jewish villagers. Reunited, father and son find hope and courage in the light of Hanukkah and its power to inspire freedom.
Artist Jamel Akib's luminous, realistic illustrations complement the story and put readers right into the scene.
Most people assume that Jews first arrived on America's shores from Eastern Europe in the late 1800s and early 1900s, says Norman H. Finkelstein, author of "Forged in Freedom.'' A two-time winner of the National Jewish Book Award, the Framingham resident notes that from the beginning, Jews were involved in all aspects of American life.  
Smith Hyde's book is an important addition to Jewish children's literature, Finkelstein says, because it provides families a window into this unfamiliar part of Jewish history.
Smith Hyde's first two published books, "Mendel's Accordion,'' published in 2007 and winner of the Sugarman Award for best Jewish children's book, and "Feivel's Flying Horses,'' a National Jewish Book Award finalist  published three years later, also dealt with little-known cultural aspects of the Jewish immigrant experience.
Smith Hyde  said she was always attracted to stories about other cultures. She first began writing books during a summer break from college in 1983, on a challenge from her mother. Over the next three years, after graduating from Brandeis University, she wrote four books, children's adventure stories and young-adult novels that were repeatedly rejected by publishers.
"I was disappointed,'' she recalls. "But I didn't give up. I just kept writing because I felt compelled to write. I had something to say.''  
It was not until many years later, as Smith Hyde was raising a family and had become a Jewish educator, that she began writing books dealing with Jewish subjects but that explored both Jewish and universal values.
"I feel writing is a big responsibility,'' Smith Hyde said. "Children are very precious, and I want to make sure that I write something of value, something that teaches.''