Local
Tewksbury motel owner glad to close book on seizure threat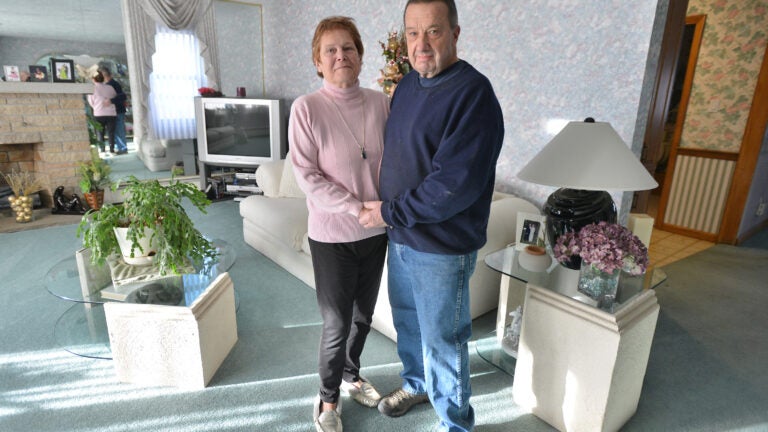 For the first time in more than three years, the Caswell family can plan for the future, knowing their greatest asset — the Motel Caswell in Tewksbury — is free from the threat of seizure by US Attorney Carmen Ortiz.  
In a written decision handed down last week, US Magistrate Judge Judith Gail Dein dismissed the federal prosecutor's bid to seize the family's 56-room motel under a little-known civil forfeiture law that allows the government to seize property linked to drug crimes, even if the owner of the property is not charged with any crime.
"We haven't made solid decisions on a lot of things yet,'' family patriarch Russell H. Caswell, 69, said in a telephone interview. "We just got the decision a few days ago. We've got to get together and make some plans.''
Those plans will likely include a long overdue makeover for the budget motel — work that was put on hold when the case began in October 2009 — and a lighter workload for Caswell, who hopes to one day pass down to his children the business his father built in 1955. The motel owner said he intends to spend some of his free time advocating for changes to the federal civil forfeiture law in the hope that others won't have to endure the same turmoil as his family.
"I'd like to see this law done away with, or heavily modified,'' said Caswell. "This law, where you are presumed guilty and have to prove yourself innocent, is completely backward from any other law I've ever heard of. It's hard to believe the government has that kind of power. It's ridiculous. Prosecutors abuse it, and the average person can't afford to fight it.''
Federal prosecutors had sought to take the Caswell property under the theory that the budget motel allegedly facilitated drug crimes.
But in her written decision after a November trial, Dein said the government "failed to meet its burden of proving . . . that the Motel Caswell was 'substantially connected' to the forfeitable drug crimes'' and noted that "neither Mr. Caswell, nor anyone in his family, nor anyone over whose behavior he had any control, was involved in any of the drug-related incidents.''
Dein also found that Caswell "took all reasonable steps to prevent drug crime on the [motel] property.''
Scott Bullock, senior attorney at the Institute for Justice, a Virginia-based libertarian public-interest law firm that represents Caswell, said Dein's ruling "will set a very important precedent in protecting innocent owners swept up in forfeiture proceedings.''
The institute is calling for fundamental reforms that would require the government to convict a person of a crime before trying to take his or her property.
"Russ's story and Russ himself will play a key role in making the case against civil forfeiture nationwide,'' Bullock said. "His case epitomizes everything wrong with civil forfeiture.''