Local
Anne Strong, 68, of Cambridge; girls' sports advocate founded Cambridge Youth Soccer and CityKicks urban soccer league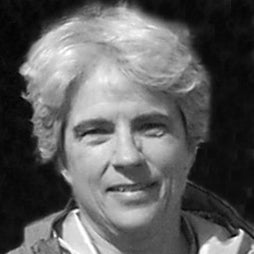 During car rides home and at the dinner table, Anne Strong often discussed how to improve the abilities of the soccer teams and athletes she coached.
"She was really interested and concerned with each individual's soccer skills,'' said her husband, Charlie Allen. "We liked each other because we were concerned that they do their best. Not that they win, that they do their best.''
Ms. Strong, a founder of Cambridge Youth Soccer and the CityKicks
urban soccer league, died of lung cancer April 4 in her Cambridge home, where she lived for 40 years. She was 68.
After helping to launch Cambridge Youth Soccer, she found different ways to get athletes onto the field.
If they could not get to practice, she organized car pools. If a local school was not represented in the league, she asked administrators to encourage students to play.
"She wanted everybody to have a chance at it,'' said Susan Ruff, director of Cambridge Youth Soccer. "If Anne had an idea about how things could go, she could sway a whole room about it.''
Ms. Strong, who coached in the organization through 2010, was a former president and a longtime board member until last year.
The Massachusetts Association for Health, Physical Education, Recreation, and Dance honored her with its Pathfinder Award for outstanding contributions and demonstrating commitment to girls' and women's athletics. In 2008, Ms. Strong received the Germaine Lawrence Women of Excellence award.
She also received a Heights Award, presented by Boston College and the Massachusetts State Lottery to those who contribute to the community through women's athletics.
Born in Philadelphia, Anne M. Strong grew up in communities in Westchester County, N.Y., and attended Ethel Walker School, a girls' boarding school in Simsbury, Conn., from which she graduated in 1962.
She fell in love with soccer in a third-grade gym class, but in the 1950s, girls and young women were offered limited opportunities to participate in team sports, compared with their male peers.
"I was a frustrated female athlete,'' she told the Globe in 1999.
She was nearly 40, in the 1980s, when she finally had the chance to start playing in women's soccer leagues.
Ms. Strong graduated from Smith College in 1966 with a bachelor's degree in history, and received a master's in teaching from Smith four years later.
She spent the early years of her career as an affirmative action officer and rent control hearing board officer in Cambridge.
In 1966, she married Foxhall Jones. They lived in Northampton and their marriage ended in divorce in 1971. Two years later, she moved with her children to Cambridge, where she lived for the next 40 years. Foxhall Jones died in 2011.
After graduating from Suffolk University Law School in 1980, she worked for a law firm in Cambridge. In the 1990s, she opened her own family law practice, which she maintained for about three years.
While phasing out her private practice, Ms. Strong combined her beliefs in social justice and passion for soccer to establish CityKicks in 1999. The program brought afterschool soccer leagues to Boston middle school girls in neighborhoods such as Jamaica Plain, Roxbury, and Dorchester.
"In this culture, it's important for girls to realize their bodies are good for a lot of other things more than being the objects of some guy's desires,'' she told the Globe in 1999.
The program's first season in spring 1999 attracted 75 girls.
"The idea is that these kids don't have those suburban, weekend-run, parent-volunteer soccer leagues, and this after-school program gives inner-city girls an opportunity to play,'' Ms. Strong told the Globe in 2001.
"At the middle school level, they only offer basketball and track, meaning about 10 percent of girls are playing a sport. This program is putting a significant dent in that statistic.''
After she served as executive director of CityKicks for 10 years, the organization merged with America SCORES New England Inc.
Most recently, Ms. Strong was director of programming for the organization, until she retired last year. In that position, her duties ranged from planning and organizing practices, games, volunteers, and equipment, to fund-raising and seeking grants.
"She saw an opportunity to really expand access to underserved kids, and that was where her passion was,'' said her son Brian Jones of New York City, adding that she wanted to empower young girls through sports.
Ms. Strong met Allen through youth soccer. He coached his children's teams and transported portable goals from her yard to the fields for games. They eventually were coaches together, and they married in 1996.
During her retirement, she played goalie in a senior women's soccer league until last year, often waking early on weekends to travel for morning games.
She also had coached the junior varsity soccer team for Cambridge Rindge and Latin School and led several female teams in Cambridge.
The city of Cambridge will remember Ms. Strong's contributions to the sports community by naming in her honor a bench in Danehy Park that overlooks the soccer fields.
In addition to her husband and son, Ms. Strong leaves another son, Dylan Jones of Boston; a daughter, Gwei-Gwei Strong-Allen of Cambridge; a stepson, Chip Allen of Somerville; a stepdaughter, Mary Allen of Cambridge; two sisters, Mary Tilghman of New Canaan, Conn., and Selina Strong of Fairfield, Conn.; a stepsister, Sylvia von Boetzelaer of Amsterdam; a stepbrother, John Brooks of Newport, R.I.; and a grandchild.
A service will be held at 4 p.m. Saturday in St. James's Episcopal Church in Cambridge.
Ms. Strong, who enjoyed sailing, playing hockey, and skiing, bought a house in Fayston, Vt., with her husband, and they skied at the Sugarbush Resort.
She also collected cookbooks, clipped recipes from magazines and newspapers, and liked to cook ethnic foods.
"I think she really appreciated the diversity,'' her son Brian said of her years in Cambridge, and part of that was the opportunity "to eat in all kinds of restaurants and enjoy a variety of food.''