Local
Bluhm unveils rendering for Millbury slot parlor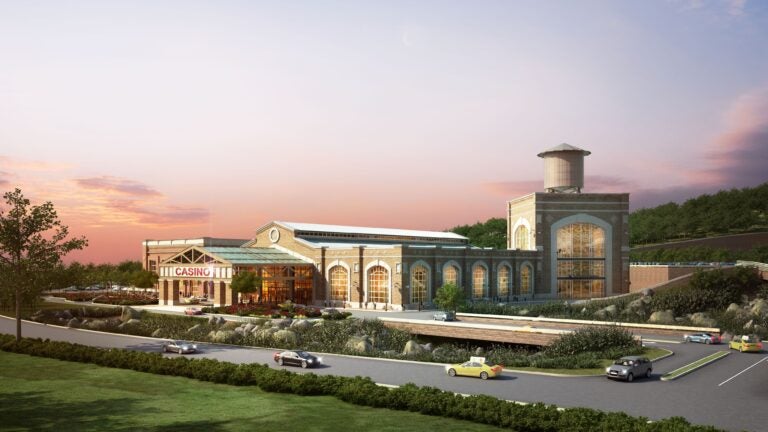 Facing a tight deadline to persuade the town of Millbury to embrace his slot parlor proposal, Chicago casino and real estate tycoon Neil Bluhm on Monday unveiled plans and renderings for the project before the Millbury Planning Board.
The proposed $200 million slot parlor would create approximately 400 permanent jobs, the developer said in a statement.
"We believe this casino will be a catalyst for substantial economic development of Millbury as we have seen with our other properties,'' said Bluhm, in a statement. "We have done our homework and Millbury is the best location.
"We are excited about the opportunity to develop this property which will add to the growth of this part of the Blackstone Valley as a tourist and entertainment destination. We are committed to working intensively over the next few months to share information and plans with town residents and respond to their questions or concerns. And we hope that will be the beginning of a long term presence in Millbury.''
The project is planned for a site on McCracken Road directly across from the Shoppes at Blackstone Valley, with access to Route 146, according to the developer.
Plans include a 100,000- to 115,000-square-foot building with 1,250 slot machines; multiple food and beverage venues, which would include a full-service restaurant, quick service options, a bar and grill, and a casino bar; a live music area and a day spa, said Bluhm.
The project is once of five competing for the sole Massachusetts slot parlor license. The others are in Plainville, Raynham, Leominster and Tewksbury.