Local
Wounded rapper Raymond Scott describes dramatic funeral procession shooting, feud that led nephew to attack him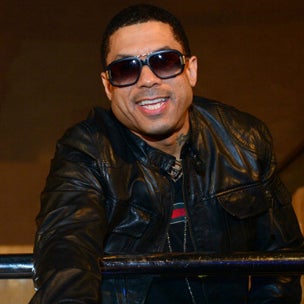 Raymond Scott had planned to skip his mother's funeral Saturday, saying he had hoped to avoid trouble stemming from a festering family feud, but trouble found him anyway.
Scott, a rapper and reality television personality, said he was driving south on Route 3 to meet a friend in Plymouth when he happened upon his mother's procession.
"I looked over, there was a car, and all I saw was a gun shooting at me,'' Scott said in a phone interview from his hospital bed. The assailant, he said, fired seven or eight shots.
"I was trying to duck and dodge, drive around it, maneuver the car. … I was bleeding a lot. I was driving with my thumb in my shoulder to try to stop the bleeding.''
Scott, a Boston native, is a cast member of the VH1 reality show ''Love & Hip Hop: Atlanta'' and CEO of Hip-Hop Weekly.
The Plymouth County District Attorney's Office has said that Scott, also known by his stage name Benzino, was shot twice by his nephew, Gai Scott, as the two drove through Duxbury.
After being shot in the upper arm and back, Scott said he stopped the car, got out, and ran away on foot. A moment later, another relative driving in the procession stopped to pick him up, then brought him to the Duxbury Police station.
Because of a bitter family fight over finances and the care of his deceased mother, Mary Scott, Scott said he decided not to attend the funeral. Instead, he said, he mourned her privately earlier Saturday at the funeral home where the wake was held.
"I didn't want to be around them,'' Scott said. "I felt like, I didn't want any problems. I can love my mother and there doesn't have to be no problems with family.''
He thanked Duxbury firefighters, whom he credited with saving his life.
"Those guys were super, super nice and helpful,'' he said. "I was in pain, and they were trying to keep me calm.''
Martin Leppo, Scott's lawyer, said he expected Scott to be discharged from the South Shore Hospital on Monday.
Scott would not specifically name Gai Scott as his attacker, saying he preferred to let law enforcement handle the matter. Prosecutors said Sunday that they expect Gai Scott to be arraigned on Monday in Plymouth District Court.
Scott said he was stunned the family feud escalated to the point of violence, saying he had given thousands of dollars to the relatives involved. "Money, jealousy, and envy,'' he said, destroy family relationships.
"You hear about these things, but you never think it could happen to you. At the end of the day, my mom was in my corner,'' he said. Who knows what would have happened if she wasn't in my corner?''