Local
Trump speaks at N.H. Americans for Prosperity event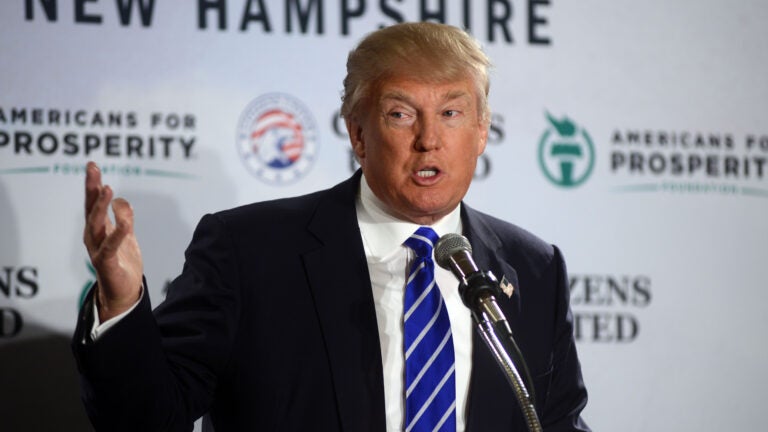 The gang is getting back together today in Manchester, N.H., to share their conservative ideals – and potential presidential candidate talking points – with the masses.
Donald Trump has already delivered his message: "We have to make this country great again.''
[fragment number=0]
According to NECN, Trump also chimed in on the Affordable Care Act ("The single greatest lie I've ever witnessed''), Vladimir Putin ("He's outsmarted our country every step of the way''), and China ("They have no respect for our country'').
Additional speakers at the "Freedom Summit'' being held at the Executive Court Banquet Facility will include Senator Rand Paul, former Gov. Mike Huckabee, and former Congressman Newt Gingrich.
[fragment number=1]
According to the Americans for Prosperity event page, the political advocacy group is teaming up with the nonprofit Citizens United, "to bring grassroots activists from across New Hampshire to hear directly from national conservative leaders.''
[fragment number=2]
The event is live streaming all day.
Outside the event, some protesters gathered to voice opposition to the message.