Local
Did Yahoo News Doctor an Iconic Marathon Photo?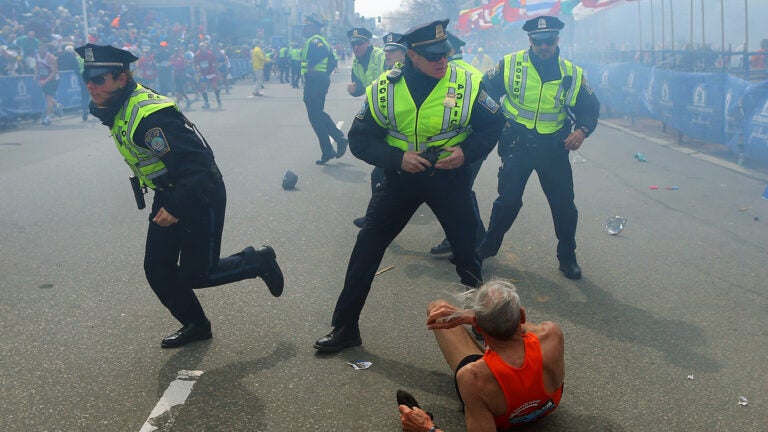 Did Yahoo News alter an iconic photo of the Boston Marathon bombings?
At the very least, the outlet appears to be running a doctored version of the shot, taken almost immediately after the second blast by Boston Globe photographer John Tlumacki.
Below is a copy of the original image with a copy of Yahoo's version underneath, courtesy of Twitter user @RachelvsPublic.
Original:
[fragment number=0]
[fragment number=1]
And Yahoo's version, with circles around apparent discrepancies in the photo:
[fragment number=2]
[fragment number=3]
The images do appear different — shadows disappear, street paint changes direction, the fallen runner appears to float off the ground — though it's not clear why the photo would be altered in such a manner.
The National Press Photographers Association's Code of Ethics advises that "editing should maintain the integrity of the photographic images' content and context. Do not manipulate images or add or alter sound in any way that can mislead viewers or misrepresent subjects.''
The New York Daily News was criticized last year for removing blood seen on a victim's leg from their cover story on the attacks. An editor later said the edit was done out of respect to the victims and their families.
We reached out to both Yahoo's public relations department and the author of the post, though they did not immediately reply. We'll update the story with their response if one is made available .