Local
Where Did The Term Boston Strong Come From?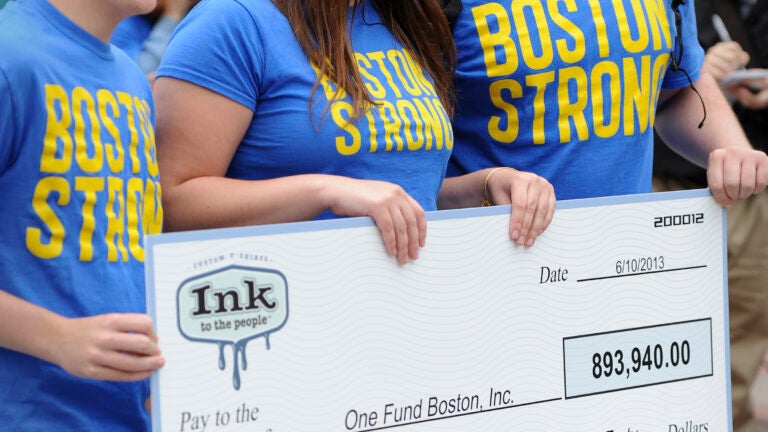 The term Boston Strong means so much to so many people. But where did it come from?
For WEEI's Rob Bradford, that moment of creation came at 4:38 p.m. on April 15, 2013, when a 46-year-old Cleveland man sent a tweet of support to a city he had last visited in 1976.
[fragment number=0]
That hashtag has been used more than 1.5 million times since.
Bradford caught up with Curtis Clough to ask the man what he thought of as being a trend setter.
[fragment number=1]
But if the term is something Clough's dad used to say, that means it existed before the Boston Marathon bombings. And perhaps more than one person thought of the phrase in its current iteration at relatively the same time.
Will Middlebrooks posted the message below 15 hours after Clough's tweet – and it's unlikely the Red Sox third baseman got the idea from the superintendent of an Ohio school district.
[fragment number=2]
Many people say it was two Emerson College students who made Boston Strong the phenomenon it has become. On April 15, 2013, they started selling blue T-shirts with gold lettering and ultimately raised more than $1 million for the One Fund Boston.
The phrasing wasn't rocket science. LiveStrong, Vermont Strong, and Army Strong were already well established. In an Emerson College article, the T-shirt's origin moment is recalled:
[fragment number=3]
"For me, this was my dad's thing,'' Clough told Bradford. "To me it was more family and personal more than anything else.''
In the science world, it is called multiple discovery when more than one person has the same idea at the same time.
"Boston Strong is about the triumph of community,'' Gov. Deval Patrick said on the anniversary of the marathon bombings. And perhaps that is why the phrase is as popular as it is. Because regardless of who thought of or popularized it first, we all felt it at the same time.