Local
Boston Mayor, Northeastern Eye Changes for Off-campus Student Housing After Globe Investigation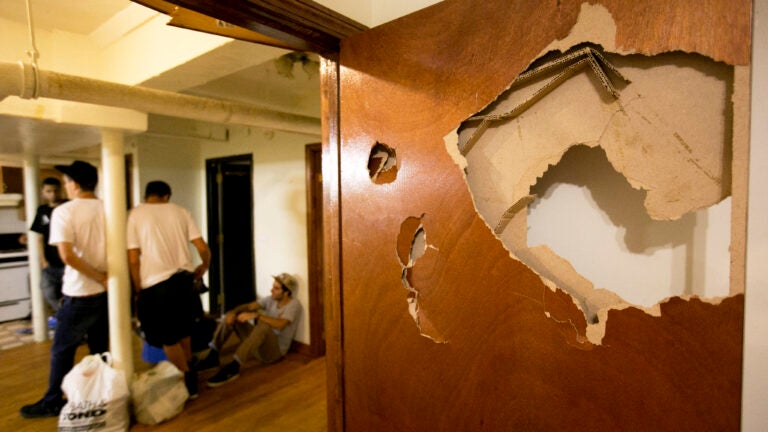 In the wake of Globe Spotlight investigation that revealed numerous troubling issues plaguing off-campus student housing in Boston, Mayor Martin J. Walsh vowed to crackdown on landlords and demanded local colleges work with the city to try to find solutions.
Walsh told the Globe yesterday that the city will increase inspections while imposing $300 daily fines on scofflaw landlords.
He also called on area schools to provide the city with addresses of their undergraduates living off-campus so inspectors can better target efforts to prevent dangerous and illegal overcrowding.
And, Walsh said he will more closely review university expansion plans and will more forcefully hold colleges accountable for promises they make to both the city and area residents, including pledges by schools in recent years to house more of their students on campus.
Northeastern University told the Globe yesterday that it is considering cutting ties with Boston landlord Anwar Faisal and one of his management companies, Alpha Management Corp., which were a focus of the Spotlight investigation for rarely being punished despite repeatedly breaking city regulations around housing conditions.
The university leases and has paid to renovate some of Faisal's apartments to provide its students with housing.
The Spotlight team's investigation found issues — including overcrowding, students living in illegal spaces without enough or even any way to exit in case of an emergency, a lack of smoke detectors, bug and rodent infestation, and broken locks on doors and windows — are prevalent in off-campus student apartments, particularly in the Allston, Brighton, Fenway and Mission Hill neighborhoods.
To read the Globe Spotlight series, "Shadow Campus,'' click here.