Local
Driver on I-93N Cited for Using Dummy to Drive in HOV Lane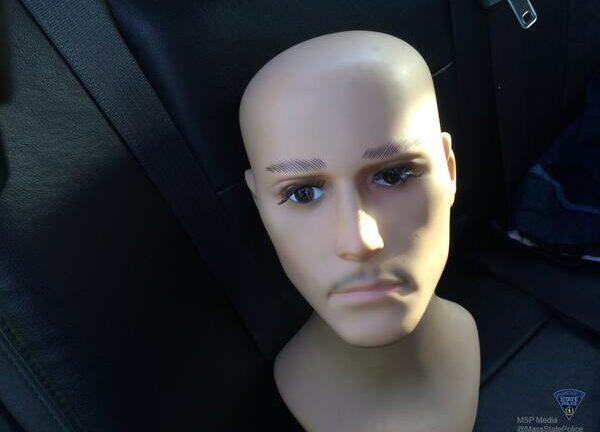 Boston traffic is notoriously horrible, and we've all been pushed to the brink of desperation at one point or another. But on Thursday, it seems one man was pushed past the brink, so he reached into his bag of tricks. And by bag of tricks, we mean a bag of dummy parts.
A police officer on detail in Quincy pulled over and cited a driver who had "propped up a work jacket with a mannequin head affixed to the top'' of it. Thankfully, the state police tweeted a picture of the mannequin head for all of us to enjoy.
[fragment number=0]
Eyebrows and a mustache? Seriously? It's bad enough that there's a man out there who has a spare mannequin head. Did it really have to be the world's creepiest mannequin head? Ugh.