Local
Fisher: Mass GOP Tried $1M Bribe to Squash Ballot Lawsuit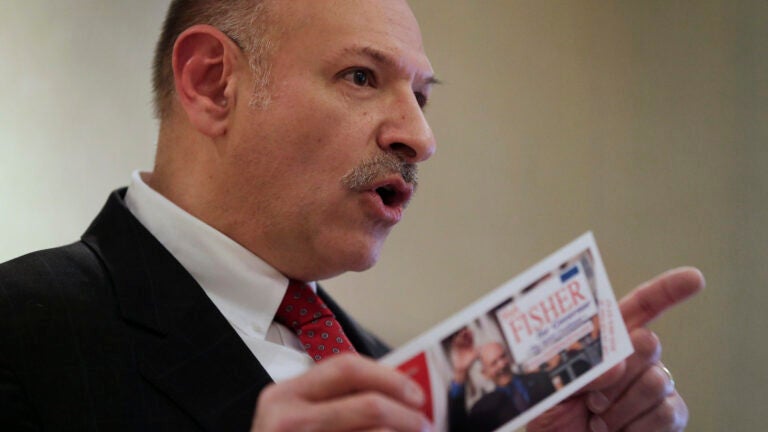 Embattled Republican gubernatorial candidate Mark Fisher said Thursday that the Massachusetts Republican Party tried to bribe him. Fisher said he was offered $1 million to drop a lawsuit trying to force his way onto the party's September primary ballot, according to WGBH.
That is the polar opposite of what the Mass GOP said Tuesday, when it accused Fisher of demanding $1 million to drop his suit and name from the ballot.
From WGBH:
[fragment number=0]
The issue is whether Fisher appears on the party's September primary ballot as a gubernatorial candidate. During the GOP's state convention, Fisher failed to garner the votes needed to appear on the ballot. But Fisher sued, saying the vote count wasn't handled properly and he did, in fact, earn a spot on the ballot.
The war of words led to a Fisher lawsuit against the party, demanding the ballot spot.
This week has been a near-daily barrage of accusations and claims in the matter. On Tuesday night, the state GOP said Fisher repeatedly asked for $1 million to drop his suit and stop fighting for the ballot spot.
On Wednesday, however, the party apparently changed tactics and filed a motion in court saying they'd allow Fisher on the ballot, provided discovery on his lawsuit be delayed until after the election. The suit would make the convention vote tabulations public. Fisher said he would not accept that deal.
Today, Fisher went on offense himself, alleging the bribe.
Party attorney Lou Ciavarra told WGBH Fisher has offered no proof that the party made the million-dollar offer to him in December, as alleged.
[fragment number=1]