Local
Walsh Honors Bet in the Most Boston Way Possible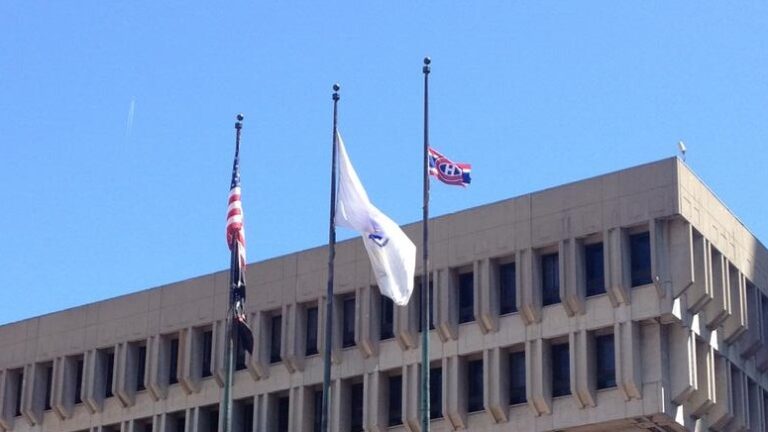 So, Montreal Mayor Denis Coderre, you won the mayoral bet over the Bruins-Canadiens series, and you want Mayor Marty Walsh to fly a Montreal flag on Boston's City Hall Plaza? Sure thing.
Maybe the flag Walsh chose is the size of a dish rag, but hey, a bet's a bet.
The two mayors made the bet via Twitter on May 1. The mayors agreed that the losing mayor would visit the winner's city, and would fly the winning team's flag in front of the loser's city hall. It's the latest in a long line of mayors making "friendly'' wagers during pro league playoff series. By flying the world's tiniest Montreal Canadiens flag on City Hall Plaza, Walsh elevated this bet from the banal to the mildly interesting.