Local
Khairullozhon Matanov Appears in Federal Court Over Marathon Indictment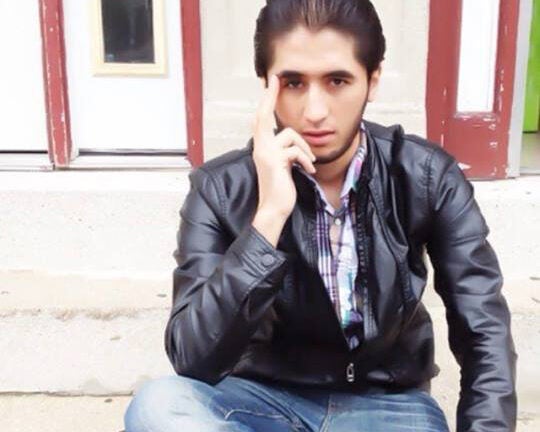 Khairullozhon Matanov, the Quincy man who has been charged with obstructing the Boston Marathon bombings investigations, appeared in federal court in Boston on Friday to answer to those charges.
WCVB's reporter Karen Anderson was in court live tweeting the proceedings.
Matanov, who could be seen in court sitting with his legal team going over paperwork, was wearing jeans and a white t-shirt with the name "Levi's'' on it, according to a report.
Matanov, responding to Magistrate Judge Marianne B. Bowler's question of if there is a language barrier, said he did not need an interpreter.
He was represented in court by Paul Glickman, but Matanov told the judge in court that he cannot afford a lawyer.
Judge Bowler appointed Matanov a public defender after she said Glickman could represent Matanov only on a pro bono basis.
The New York Times reported that Matanov was a law student in Kyrgyzstan for two years and that his attempts at enrolling in an American college were thwarted by "problems.'' The report also said Matanov was a cab driver for two years.
Matanov was open about his association with the Tsarnaev brothers, reported The Boston Globe.
Matanov's court-appointed lawyer made spoke to the media after Matanov's court appearance on Friday and said that "they knew each other, they played soccer together…,'' said Edward Hayden.
Hayden went on to discuss some specifics of the case.
"Nothing [Matanov] did or said was intended to mislead the FBI,'' Hayden said, adding that prosecutors will "have to prove what he did and what he said.''
When asked if he would seek a change of trial venue, Hayden said "We have to look at whether or not we can get a fair trial'' in Boston before admitting that "I have not spoken to him about these charges. He's looking forward to contesting these charges.''
Hayden emphasized throughout the press conference that Matanov appeared "intimidated,'' saying "He's a lot more concerned about going to prison'' than anything else.
Hayden said Matanov has four brothers; two in Russia, two in Kyrgyzstan, and that his parents are also in Kyrgyzstan.
When asked by a repoter if Sean Collier's life could have been saved had Matanov had come forward soon enough, Hayden said "I don't know what he knew, when he knew it.''
The Globe published a detailed timeline of Matanov's events surrounding the Marathon bombings.
Hayden said Matanov was granted political asylum because of unrest in Kyrgyzstan.
When asked about seeking bail for Matanov, Hayden paused briefly before answering.
"I'm gonna try. It's not gonna be easy. I don't know where he would live or where he would work, but that's one of the things I have to work on.''
We will continue to update.