Local
'Wimpy Kid' Author Is Taking a Risk: He's Opening a Bookstore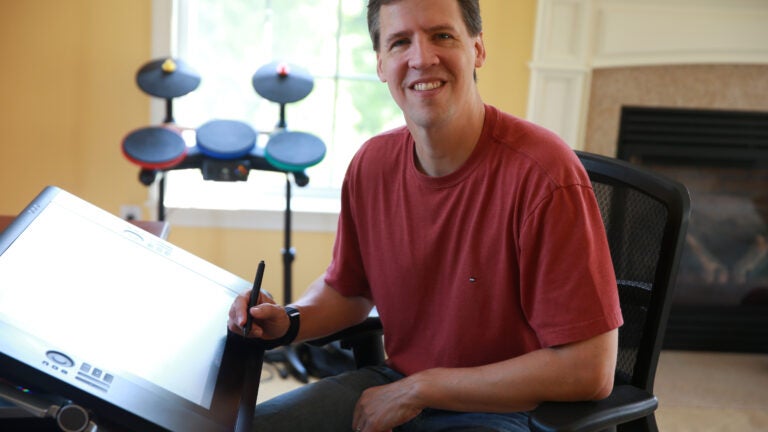 The author of the "Diary of a Wimpy Kid'' children's book series is showing us he's anything but wimpy: he's opening an independent bookstore (Yes, those still exist).
Jeff Kinney, the author of the bestselling series, plans to open a bookstore in Plainville, Mass., with his wife. He announced his new business venture today at BookExpo America, the publishing industry's annual convention.
Kinney says his bookstore will have a 'Wimpy Kid' section, but its focus will not be on his work alone.
"That's the furthest thing I want to do, have a bookstore focused on stoking my ego,'' he said in a phone interview this afternoon.
Kinney and his wife, who live in Plainsville, bought the town's beloved landmark building Falk's Market a few years ago, with the hopes of restoring it for the people of Plainsville. But the three-story building was in such a state of disrepair that they decided to demolish it.
"There was no saving it,'' Kinney says.
The couple chose to rebuild, and turn the property into a space that could bring the town together.
"We've been trying to envision what might serve as a glue for the community, and we thought a bookstore might fit the bill,'' Kinney says.
And if anyone knows bookstores, it's this guy.
His book tours for 'Wimpy Kid' have taken him to hundreds of stores across the country.
"We often times visit seven bookstores in a day, so I've seen just about every kind one can imagine,'' he says.
Kinney also understands that going into the bookselling business probably isn't going to make him rich(er). His books have sold more than 100 million copies worldwide, though he acknowledges that many of those sales were from online booksales.
"We know that we're likely to lose money,'' he says. "But if we do things right, we feel pretty convinced that we can at least break even.''
Kinney has received advice on his new venture from colleagues in the book industry, including award-winning author Ann Patchett, who co-owns Parnassus Books in Nashville, Tenn.
He and his wife also took a course from Paz and Associates, which provides trainings on how to run an independent bookstore.
"I even had my mother take it, to make sure we weren't missing anything,'' he said.
The store is scheduled to open early next year.