Local
A History of Smoking Bans in Massachusetts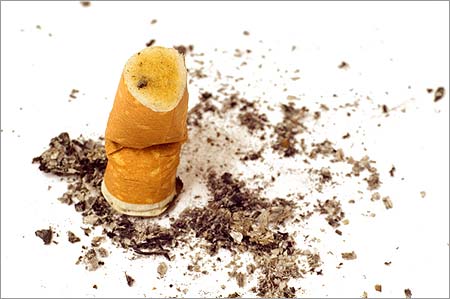 A smoking ban on Cape Cod beaches will soon go into effect. This isn't the first time efforts have been made to ban smoking in Massachusetts.
Here is a list of notable efforts to curb smoking in the Bay State:
July 2004: Smoking was banned in workplaces, restaurants and bars. The law went into effect on July 5, 2004, and at the time, the fine was $100 for violating it, and a $300 fine for business owners who allowed smoking in their establishment.
January 2012: Boston Housing Authority implemented a smoke-free housing policy. It included no smoking in one's apartment or apartment building.
September 2013: Cambridge announced a ban on smoking in public buildings.
December 2013: Smoking was banned in all city-run parks. The ban went into effect on December 31, and it stated that it was illegal to smoke cigarettes, marijuana and other "lighted or vaporized'' substances. The penalty for breaking this law is a $250 fine.
Jan-Dec 2013: Nearly a dozen communities throughout Massachussetts raised the age for tobacco sales to higher than 18 years old.
February 2014: CVS announced a ban on cigarettes being sold in pharmacies and stopped selling tobacco products. It plans to take effect in the fall.
June 2014: Northampton prohibited smoking in public and private clubs, city parks, playgrounds, athletic fields, swimming areas, nursing homes, within 25 feet of city buildings, all outdoor areas of restaurants, bus stops, and taxi cab waiting areas.
June 2014: Smoking was banned at Cape Cod National Seashore. The ban will go into effect on June 19, 2014, and will include all six of the park's guarded beaches.