Local
Students Create Insanely Awesome MBTA Data Maps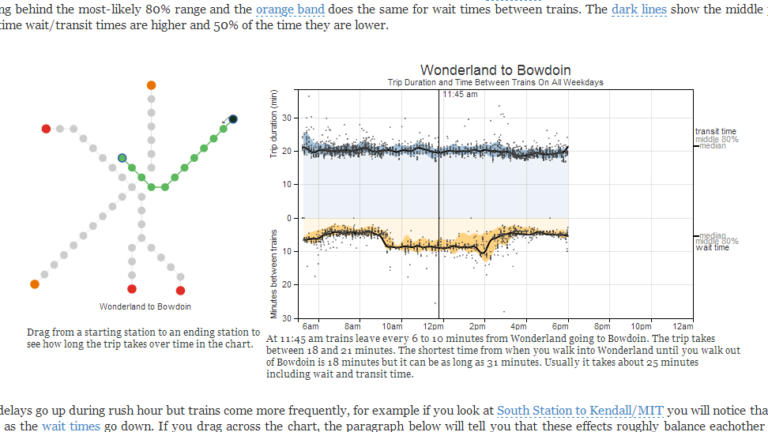 You've never seen the T like this. A student website takes MBTA travel time, location data, and more to create some stunning data visualizations and maps explaining your commute better than you ever could.
Yes, visualization is a foofy, web-speak word that normally marks you as a dork, but it's the best word to describe the interactive charts and maps on the page. Our favorite? The "Your Commute'' interactive map that allows you to select your T commute and then get travel time data sliced into just minutes. You can literally see the difference between leaving your home station at 8:22 a.m. or 8:25 a.m..
We could talk about this all day, but seriously, just go and play with the tools on the site.
Two Worcester Polytechnic Institute students created the page, which uses MBTA data to create some amazing maps and visualizations. Michael Barry and Brian Card created the set of visualizations as part of a graduate course in data visualization. Let's hope Professor Matthew Ward gives these guys an A.