Local
What's With All the People Spitting on MBTA Bus Drivers?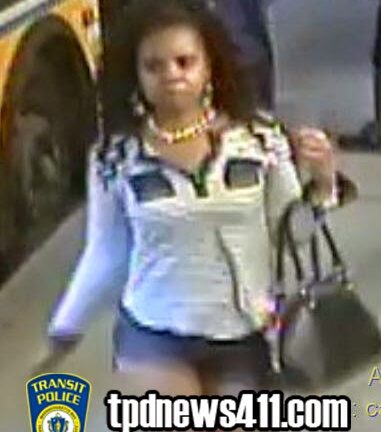 Can we stop? Please?
The MBTA Transit Police published a photo of a woman they believe spat on a bus driver on June 4. According to a Transit Police statement, the woman and driver got into an argument over the fare at Ashmont station. Anyone with information about the woman can call Transit Police investigators at 617-222-1050.
If this sounds familiar to you, it's because there have been several stories about bus-spitters over the last few years. Seriously, search "spit bus driver'' on Boston.com and you get pages of results. At what point did it become OK to expectorate on someone to show your displeasure?
Everyone has their frustrations with the MBTA, just like the riders of transit systems in every other major city around the world. But before you spit in rage, stop and think: This bus driver—the one you think is singling you out or disrespecting you—sees literally thousands of people every day. He or she simply doesn't have the time to mess with you directly.
What's worse, you're spitting on someone who could lose their job if they react in a normal way—normal being standing up and punching you in the face. If you're spitting on someone who can't fight back, you're not just disrespectful, you're a coward.