Local
Acrobats in Circus Stunt Gone Wrong Lawyer Up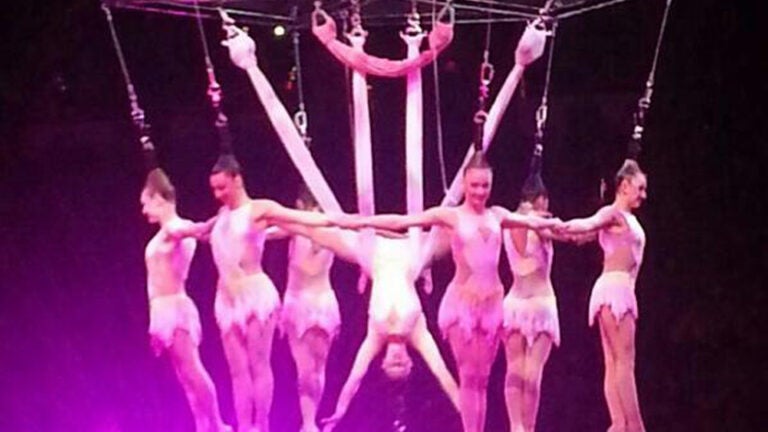 All but one of a group of circus acrobats injured during a hair-hanging performance in Providence last month have retained the services of Chicago-based Clifford Law Offices, according to a new report.
Eight aerial performers in the Ringling Bros. and Barnum & Bailey Circus fell 25 to 40 feet during a stunt that required them to be suspended by just their hair to form the "human chandelier,'' also known as the "hair hang.''
The fall caused the eight performers to land on top of another performer on the ground.
[fragment number=0]
Clifford Law Offices, which specializes in cases of personal injury, is trying to determine "all the possible entities that may be responsible for the accident.''
The law firm, which has scheduled a news conference for Tuesday in Boston, released a statement on Monday that reads in part:
Some of the young performers, who have grown up with the circus all their lives, are still undergoing treatment and are in physical therapy and will require future surgeries; several of them still ambulate in wheelchairs and it remains unknown to what extent they will regain the full use of their limbs. Several of the injured young women will be attending Tuesday's press conference to address the media; the others will be undergoing additional surgery in another state or continuing in their treatment in other facilities.
Feld Entertainment, the parent company for Ringling Bros. was also investigating why a single carabiner failed, causing the performers to abruptly fall to the floor of the Dunkin' Donuts Center on May 4.
The carabiner used in the stunt is rated to hold 10,000 pounds, while the total weight of the rigging and performers was less than 1,500 pounds.
Two of the women reportedly have severe spinal injuries that leaves in doubt the possibility of them ever walking again.
No law suit has been filed yet, and some of the performers are expected to be in attendance at the news conference on Tuesday.