Local
Deputy Chief Joseph E. Finn Named Boston's Fire Commissioner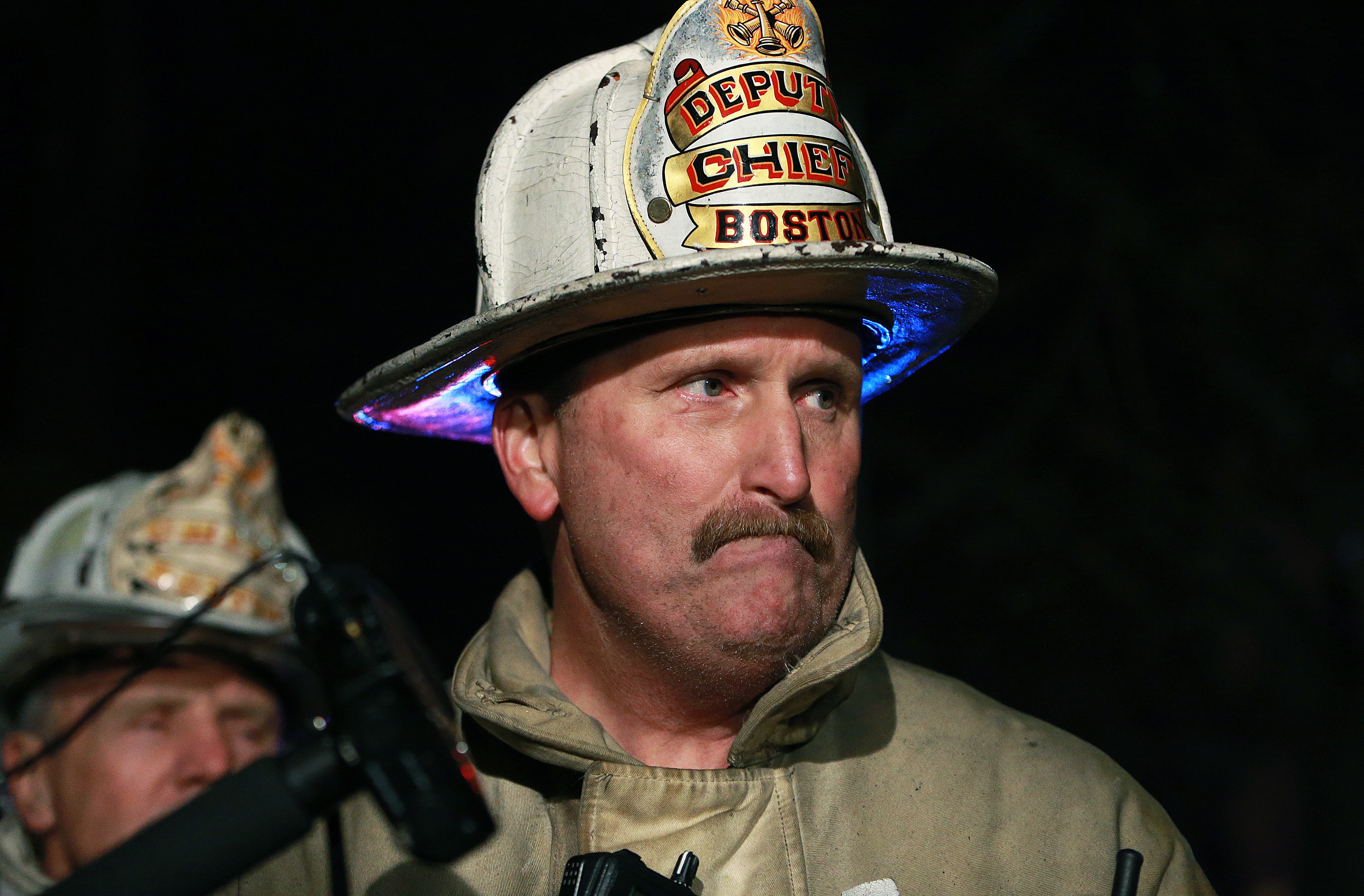 Boston Fire's Deputy Chief Joseph E. Finn, 53, was named the city's new fire commissioner this morning after nearly 30 years with the department.
Finn is taking over for acting commissioner John Hasson, who was filling the role after Roderick J. Fraser Jr. stepped down in January following seven years as commissioner.
Finn was the incident commander at the nine-alarm fire in Boston's Back Bay neighborhood that claimed the lives of two firefighters in March. A Boston Globe report noted that his quick thinking was widely credited with preventing further injury or death.
According to a release from Mayor Martin Walsh, Finn has served as a Division Commander since 2005, overseeing "all administrative functions, fire ground operations, hazardous materials, and technical rescue responses in Division One.'' That area includes Allston-Brighton, Charlestown, East Boston, Back Bay, and South Boston.
Finn was selected from a list of three finalists for the position, including Pittsburgh public safety director Michael H. Huss and former Buffalo fire commissioner Michael S. Lombardo.