Vive La Worcester: Mapping Where Americans of French Descent Live
Today is Bastille Day, the French National Day that functions as the harbinger of smelly cheeses, warm bread, and plenty of wine. That makes it a good time to explore some maps of America's French ancestry New England's French-heavy areas in North and Central Massachusetts.
There were 9,136,092 Americans of French ancestry as of the 2012 Census, good for the ninth-most common ancestry group among Americans. And thanks to the extensive mapping of the 2000 Census [PDF], we know where most of those French live. This 2000 map shows that they're relatively spread out across the United States.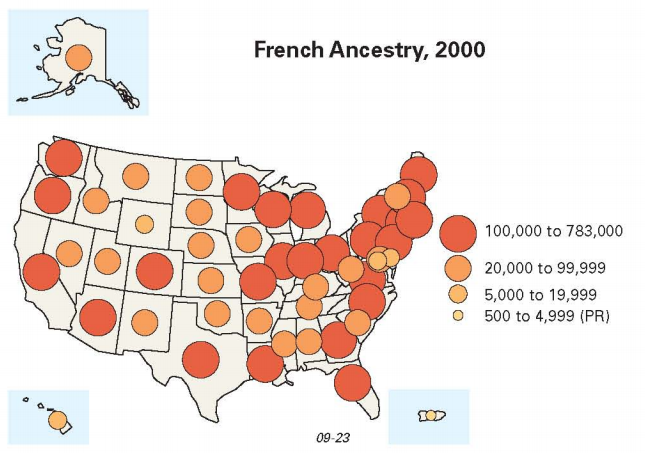 Three areas in the US stand out as having more people of French descent than any other ethnic ancestry. One is the region around New Orleans and Louisiana. The other key area is the northern parts of New York, Vermont, New Hampshire, and Maine along the Canadian border, largely a mix of French-Canadians. You can see those colored in greenish-gray in the map below.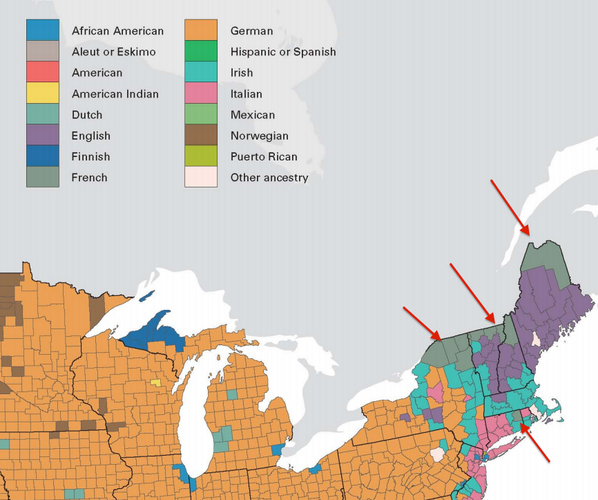 The third area of French domination, as we pointed out on the map above, is in central Massachusetts and northeast Connecticut. The 2000 Census provides this zoomed-in map of the area dominated by French ancestry, in Worcester County.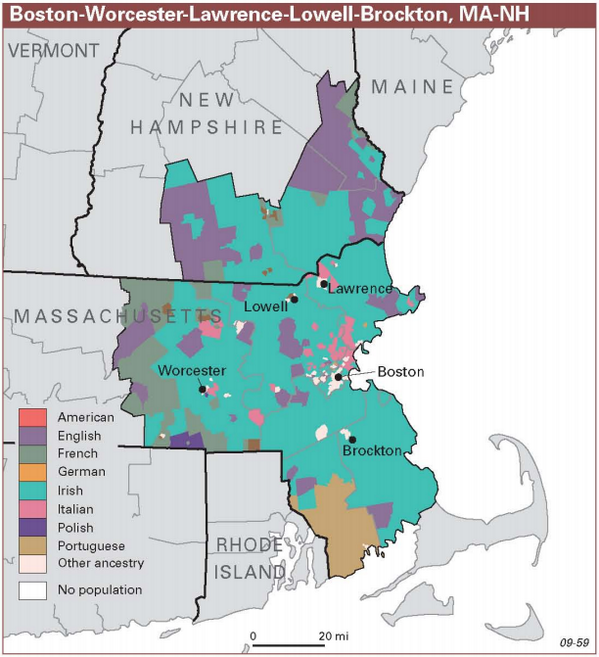 Most of those cities and towns are sparsely populated, but the high percentage of French in these areas is noteworthy. The town of East Brookfield leads the way in this regard, with a population that is 22.42 percent French. The bigger town of Chicopee, with about 55,000 people, is 17 percent French.
Sadly, a Google search of these towns turned up little evidence of Bastille Day celebrations. Chicopee and East Brookfield: do you not remember your history?