Local
BRA Sues Park Service in Battle for Long Wharf Restaurant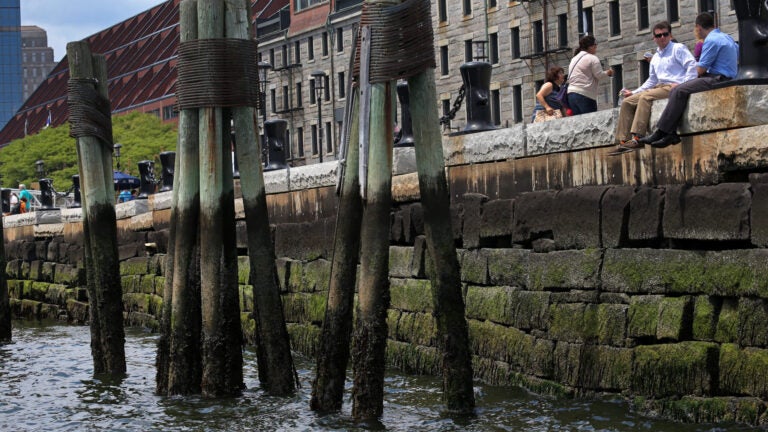 Say this for the Boston Redevelopment Authority: It knows what it wants, and it won't stop until it gets it.
What it wants is a privately-owned restaurant at the tip of Long Wharf, and for six years it has fought neighbors, preservationists, and the National Park Service to get it. The BRA has awarded a lease for "Doc's Long Wharf'' restaurant, which would seat 220 patrons and replace the little-used structure that sits next to the plaza on the wharf's tip. But opponents of the plan believe the entire end of the wharf is protected from development.
The authority sued the National Park Service on Monday, alleging the federal agency is protecting too much land at the end of the wharf, according to the Boston Business Journal.
At issue is a 1980 map showing what parts of Long Wharf are protected under the Land and Water Conservation Act. That map, discovered last year, covers more of the wharf's tip than the previous map, which was made in 1986. That change led Suffolk Superior Court Judge Elizabeth Fahey to reverse a previous decision granting construction of the restaurant.
From The Boston Globe's account of the new map:
"The strange manner in which the [newly discovered map] came to light requires this court'' to allow the map into evidence "in the interests of justice,'' Suffolk Superior Court Judge Elizabeth Fahey wrote in voiding the restaurant's state environmental permit and calling for the BRA to reapply, this time using the correct map.
But the BRA isn't so sure that newly discovered 1980 map is official or even accurate, noting it is not drawn to scale and includes features that no longer existed in 1980. According to the suit, the Park Service "engaged in arbitrary and capricious decision-making'' and ignored its own rules when it decided to use the older map.
From the BRA's court filing:
The 1980 Sketch is not a BRA document. Moreover, an extensive and comprehensive

Search of BRA archives revealed no evidence that the 1980 Sketch was ever in the BRA's

possession prior to 2013.

It does not appear from agency files at either the BRA or DCS that the 1980 Sketch

was submitted with the state's 1980 LWCF Application.
You can read the full court filing on NorthEndWaterfront.com.