Local
Fatal Lowell Blaze Was Accidental Electrical Fire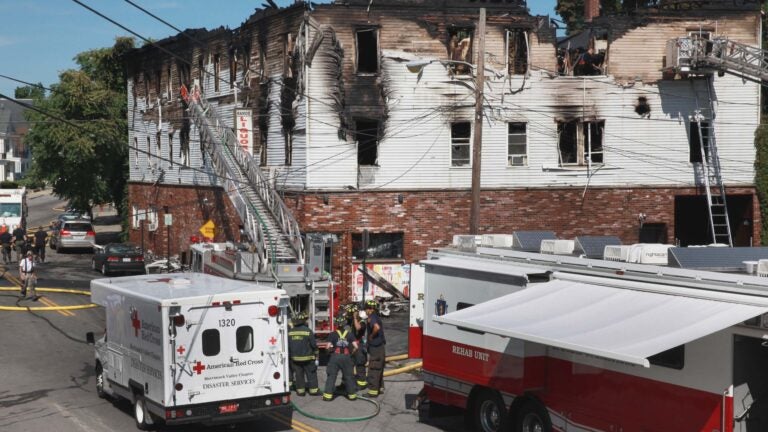 The July 10 fire in a Lowell apartment building that killed five members of one family and two others was an electrical fire, officials said at a press conference today.
"The results of our investigation and our preliminary findings indicate that this fire was an accidental electric fire,'' Middlesex District Attorney Marian Ryan said.
State Fire Marshal Stephen Coan explained that the fire began in a concealed void space between the second and third floors and spread, undetected, through the length of the building for some time. When it broke through the floor, the sudden rush of oxygen caused the fire to spread rapidly.
Though some first responders said they didn't hear fire alarms in the building when they arrived, Coan said the alarm system was properly maintained and in working order. But the alarm system may have been disabled early on in the fire's progress, causing the alarms to sound muffled or intermittently.
"We did not find that the landlord was negligent in having the building kept up to code,'' Coan said.
There were fireworks in the building that detonated at some point during the fire, but Coan said they did not start it.
The building was scheduled to be torn down today, but an attorney representing the victims' families was granted a court order to delay the demolition until a hearing on Thursday.
The Branch St. building was last inspected in March 2013. It was not equipped with a sprinkler system.