Local
Strong Storms Batter Parts of Massachusetts and New Hampshire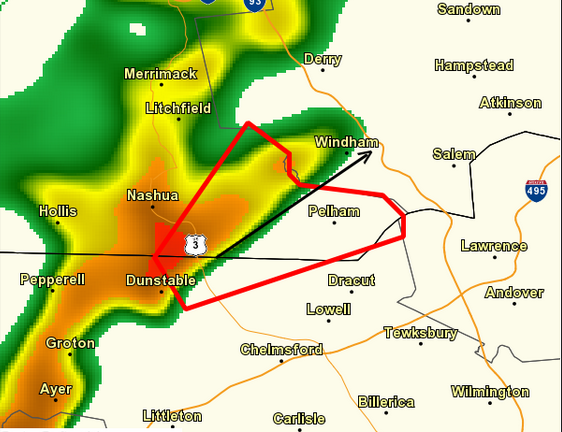 Strong thunderstorms continued to batter parts of northern Massachusetts and southern New Hampshire on Tuesday, with National Weather Service watches and warnings set and canceled multiple times through the afternoon.
The National Weather Service issued a tornado warning for parts of northern Middlesex County in Massachusetts and southern Hillsborough County in New Hampshire Tuesday afternoon. The 4:04 p.m. warning had initially been set to cancel at 5 p.m., but was lifted by 4:30 p.m. after the quick-moving storms pushed off to the northeast.
Parts of Somerset and Franklin counties in Maine were also issued a tornado warning, which expired at 6:45 p.m..
A storm "capable of producing a tornado'' was seen over Tyngsborogh, prompting the warning.
[fragment number=0]
[fragment number=1][fragment number=2]
[fragment number=3]
[fragment number=4]
[fragment number=5][fragment number=6]