Local
2 of The Best Coffee Shops in America Are in Boston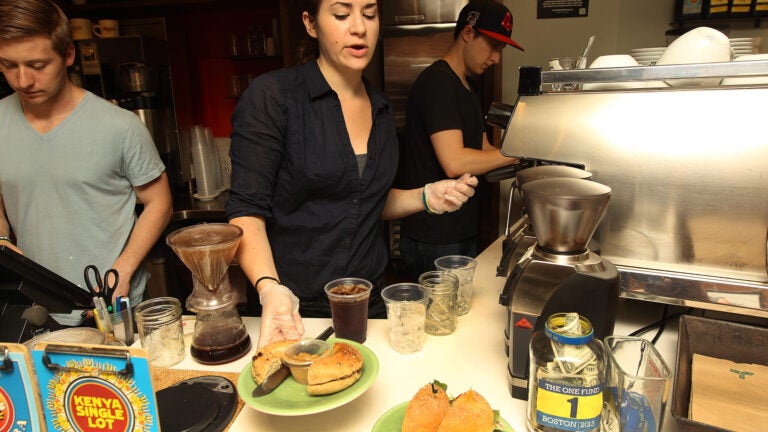 With Boston Dunkin' Donuts abounding, (there are roughly 50 in the city), it's easy to forget that there are other places in Boston to grab a steaming cup of coffee.
But according to The Daily Meal, two of the best coffee shops in America are in Boston, so you might want to branch out once in awhile.
In an "America's 50 Best Coffee Shops'' list "The Daily Meal'' compiled, Pavement Coffeehouse came in at No. 19 and Render Coffee made the list at No. 43. (Interestingly, both shops use direct-trade Counter Culture Coffee.)
Pavement, which recently made the "America's Coolest Coffeehouses'' list by "Travel and Leisure,'' is described on its website as having a "gritty vibe'' and a "warm and inviting ambience.'' The coffee shop has tufted couches, high ceilings, complimentary soy milk and free Wi-Fi. From Newbury Street to Commonwealth Avenue, there are four Pavement locations scattered around Boston.
We recommend taking that stack of office work to one of Pavement's trendy high-backed leather chairs and ordering a bagel sandwich and the Spanish latte (made with sweetened condensed milk). But if it's a Saturday morning, be prepared for a line.
Render, located at 563 Columbus Ave., features Apollo espresso and brews its coffee exclusively as pour-overs, a "three to four minute process using the staff's own carefully calibrated formula,'' according to The Phoenix.
Hungry? Their rosemary and potato frittata breakfast sandwich has been described as "perfect.''
Out of the hundreds, yes hundreds, of places to get coffee in Boston, you might as well try out some of the best.