Boston Peaked Last Century (in New York Times Mentions, At Least)
A fascinating new data tool from The New York Times helps visualize how often a word or phrase has been mentioned in its pages over the past 162 years. So how does the Paper of Record feel about Boston and its surrounding areas?
The Times' tool, called Chronicle, allows users to graph and compare the frequency of words, and can be compared using the raw number of articles the word appears or as a percentage of all articles. The Internet, of course, allows more articles to be written now than when page limits were important. For lovers of language and semantics, the tool is a joy to play with.
So we turned the tool on Boston. What we learned is that our most newsworthy days are almost definitely behind us. (All the following graphs are as a percentage of all articles.)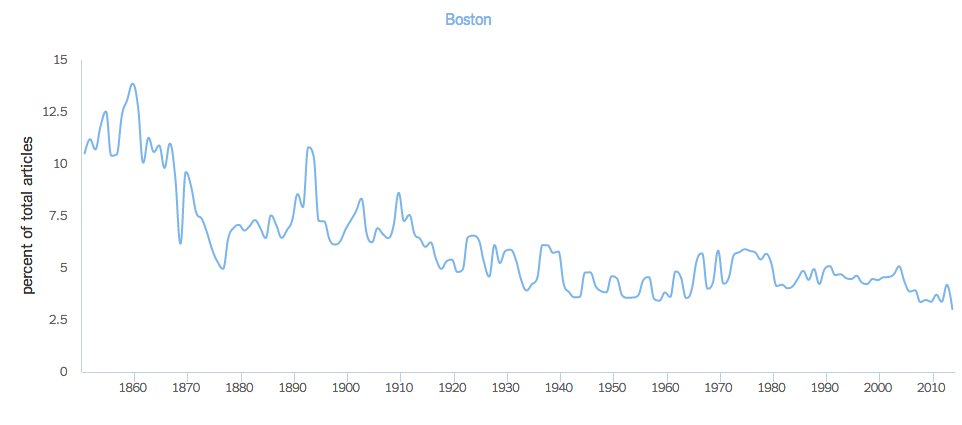 Chicago took the newsworthy lead from Boston in the late 19th century and dominated for a while, but Los Angeles has snuck up to take a small lead in recent years.
What about the states making up New England?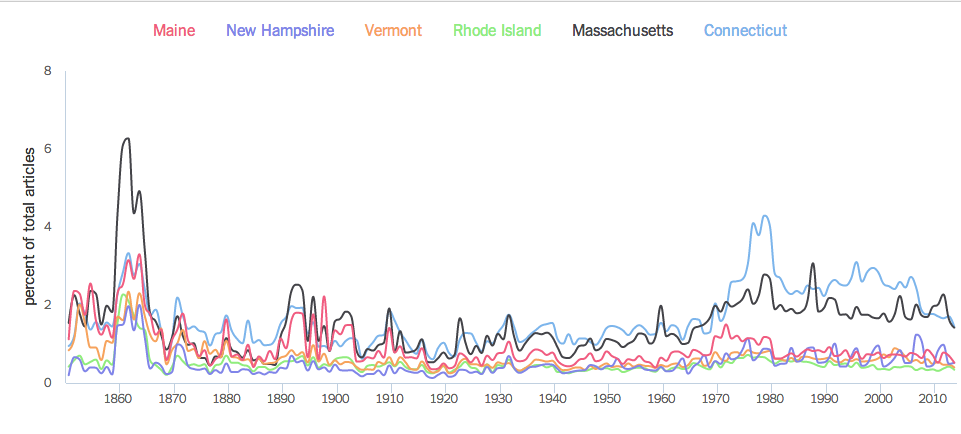 Connecticut surged ahead of Massachusetts in the 70s to take a commanding lead, though the Bay State has caught up in recent years.
How about cities within Massachusetts?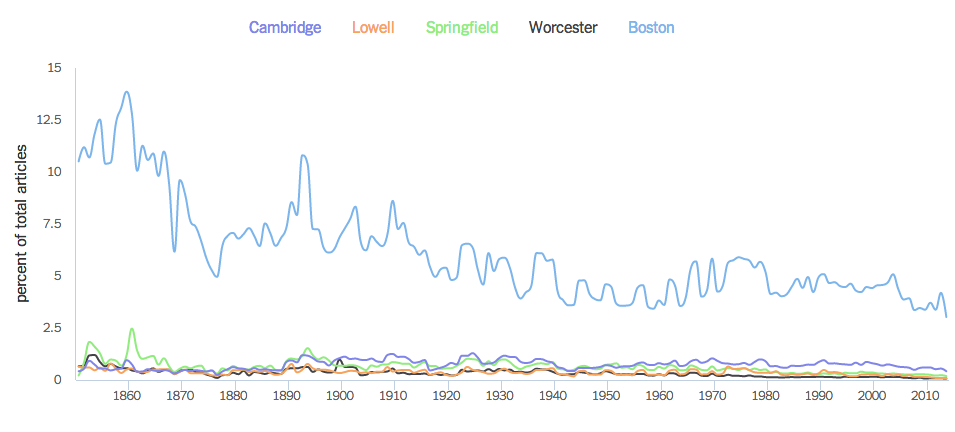 As expected, Boston leads this round significantly, and Cambridge takes second place among the state's five most populous cities.
Speaking of Cambridge, a look at Boston area universities has one major standout.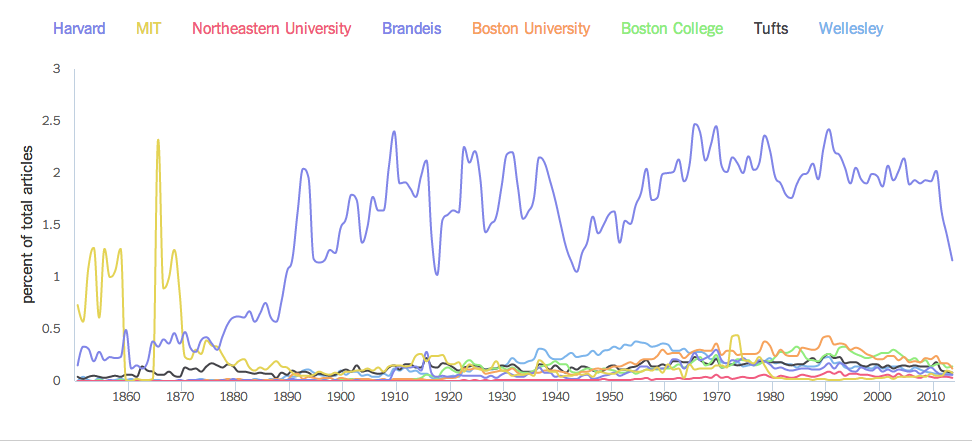 Harvard is far and away the most used word among Boston area universities in the Times pages. (The MIT jump in the 1800s seems unrelated to the Massachusetts Institute of Technology.) If we take out Harvard (and MIT, in order to better zoom in), how do the schools do?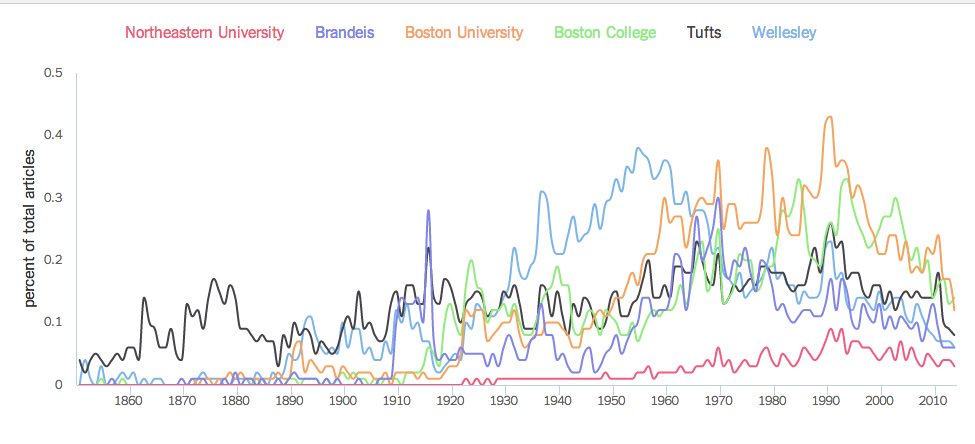 Wellesley (light blue) took the lead from the 1930s to the mid-60s, until a surging Boston University took the mantle, challenged closely by Boston College. Note that Brandeis peaks in 1916 – the year the school's namesake, Louis Brandeis, was named to the US Supreme Court.
Oh magic Times archives eight-ball, which nearby vacation should I travel to this weekend?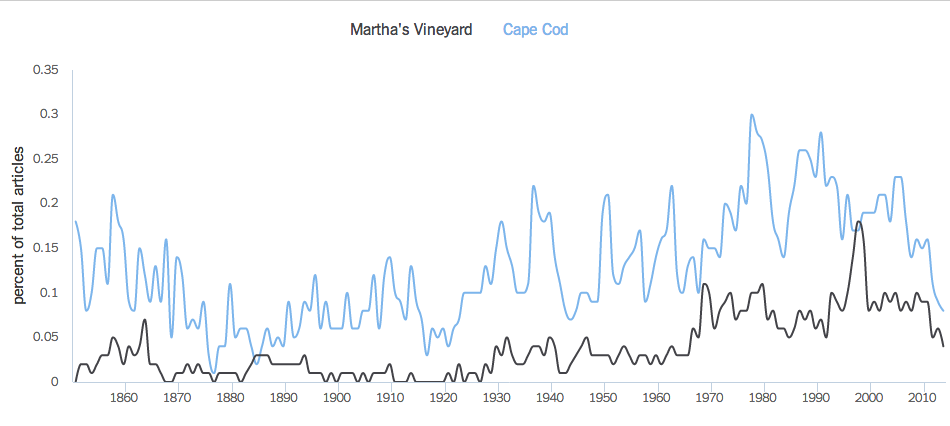 It's the Cape. Except for a one-year blip in 1998, the Vineyard can't compete.
You can play with the data tool yourself here.