Local
Hillary Clinton, Obama to Party on Martha's Vineyard Despite Harsh Words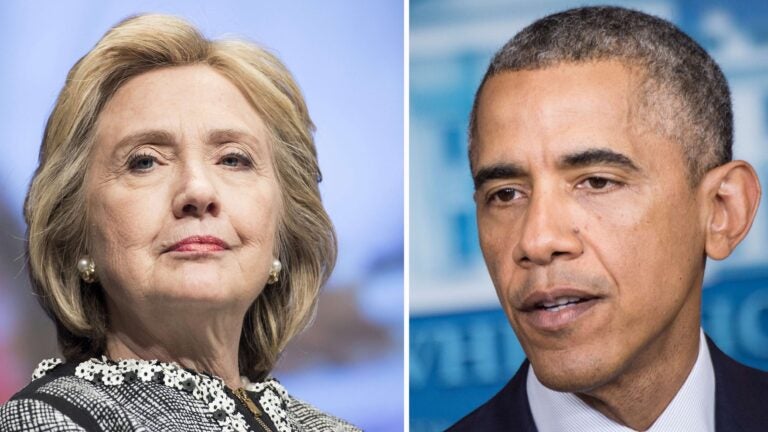 In a recent interview with The Atlantic, Hillary Clinton slammed the president for his "cautious'' foreign policy— a possible sign the former Secretary of State, Senator and First Lady is distancing herself from Obama pending her own White House bid. Today, however, it seems the rift was purely politics, as CBS reports that Clinton and Obama will come together at a high-profile party on Martha's Vineyard this Wednesday.
White House Deputy Press Secretary Eric Schultz told CBS that Obama and his wife Michelle would be attending a "social gathering at the home of Vernon Jordan,'' and that they were "very much looking forward to the occasion and seeing Former Secretary Clinton.'' Jordan was an advisor to Bill Clinton.
In The Atlantic, Hillary was quoted as saying that "great nations need organizing principles, and 'Don't do stupid stuff' is not an organizing principle.'' Clinton specifically referred to the Obama administration's failure to aid Syrian rebels, which she says led to the rise of ISIS, a terrorist group that has taken over parts of Iraq. The US military recently launched air strikes against ISIS militants in Iraq's northern region.
But their reunion on the Vineyard shouldn't be too awkward: Clinton also had many good things to say about Obama during the interview. She called him "thoughtful,'' "incredibly smart,'' and "able to analyze a lot of different factors that are all moving at the same time,'' attributing his apparent caution to his inheritance of two wars and a declining economy. When pushed to share her own policy preference, Clinton stated: "Peace, progress and prosperity. This worked for a very long time.''
Clinton's team reportedly notified the White House about the article before it was published. She is currently on the Massachusetts island for a book signing and has not yet confirmed whether or not she will run for president in 2016.