Local
Lizzi Marriott's Murderer Didn't Want to Hear Her Family 'Whine' at Sentencing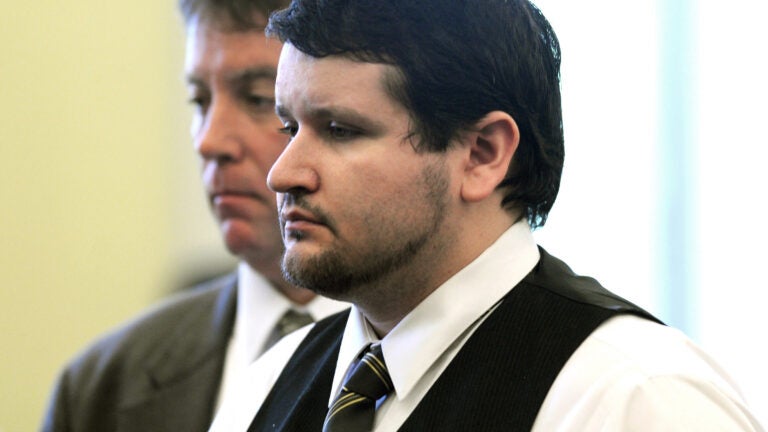 Seth Mazzaglia, who was convicted in June of raping and murdering 19-year-old Lizzi Marriott, dropped his motion to skip his sentencing hearing on Tuesday.
Mazzaglia, 31, killed the University of New Hampshire student in October 2012. He faces life in jail. Last Friday, he filed a motion to skip the sentencing, saying he had a constitutional right not to attend.
Prosecutors said in a hearing that Mazzaglia told his mother he didn't want to attend the hearing because he didn't want to hear Marriott's friends and family, 11 of whom are expected to give victim impact statements, "yell and whine.''
NBC has the transcript of Mazzaglia's conversation with his mother in full here. In it, Mazzaglia says the sentencing hearing will be a "waste of my time'' and "I'm gonna have to sit there for an hour and a half listening to them yell and whine and bitch and moan and scream about how I'm a monster who killed someone when I'm not.''
His mother tells him "to sympathize with what's they've lost'' and that Marriott's family has "a right to confront you because the jury found you guilty.''
Mazzaglia withdrew his motion after the hearing but before a judge could decide. The sentencing is expected to take place with Mazzaglia in attendance on Thursday.
Marriott's mother, Melissa, told WMUR that Mazzaglia is a "selfish coward, and he really does not care about anyone else.''
"I have waited 22 months to look this man in the eye and tell him what a despicable human being he is,'' Melissa told WCVB.
Mazzaglia's girlfriend, Kathryn McDonough, testified at his trial that the couple placed Marriott's body in a suitcase and dumped it in a river. Marriott's body has not been found.