Local
Mass. State Police Take Ice Bucket Challenge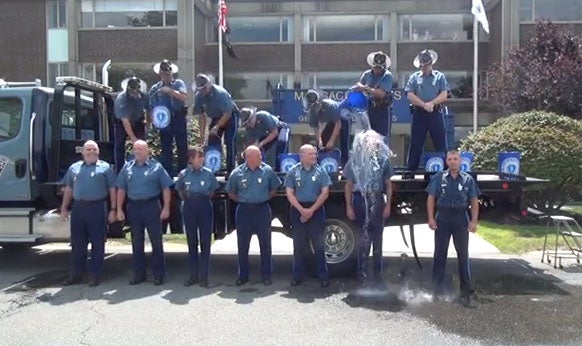 Massachusetts State Police Command Staff just did to themselves what many Bay State drivers have probably wished they could do to uniformed State Trooper. Seven State Police officials led by Colonel Timothy P. Alben and their Social Media Specialist Trooper Dustin Finch took the ALS Ice Bucket Challenge to raise awareness and money for Lou Gehrig's Disease.
[fragment number=0]
The Command Staff nominated the New England State Police and Louisiana State Police Colonels to do the same with their staff, meaning many more troopers across the nation will be getting drenched and donating $10 to the cause, unless they want to donate $100 each.
So what will it be, folks?