Police Seize Nearly 20 Animals From VT's 'Santa's Land' Park in Cruelty Case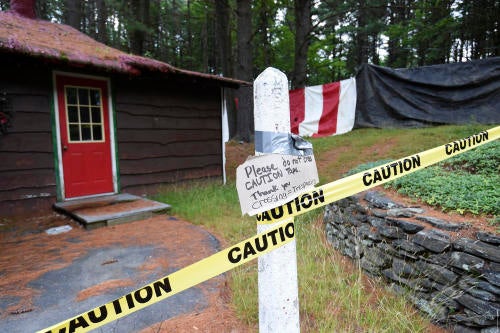 Authorities seized nearly 20 animals from Santa's Land in Putney, Vermont this week, including donkeys, ponies, goats, an emu and even a llama.
The Windham Sheriff's Department released a statement acknowledging that officers had confiscated the animals after executing a search warrant for the 43-acre park, but said they would not provide further details due to an ongoing investigation.
Vermont Public Radio notes that 17 fallow deer, "some reportedly in poor condition,'' will remain at the park under increased supervision.
The United States Humane Society, Windham County Humane Society, and the Putney Fire Department assisted with the search and helped place the animals with foster homes.
The park, first opened in 1967, has been closed since December. New owner Lillian Billewicz hoped to improve and relaunch the park but has since reportedly filed for bankruptcy.
Last March, 18 animals were found dead at the park, prompting authorities to cite Billewicz and animal caretaker Brian Deistler for animal cruelty charges. Both have pled not guilty.
Vermont Public Radio reports:
According to court documents, Martin and other inspectors found safety hazards, unsanitary conditions and evidence that the animals weren't receiving the amount of grain and hay called for in the care plan. At least twice, [Windham County Sheriff's Corporal Melissa] Martin found the animals' drinking water laced with mosquito larvae, pine needles and algae.

Billewicz and Deistler were in court last week on charges that they violated the conditions under which they were released on the animal cruelty charge in April. At that time, Windham County Deputy State's Attorney Susan Cay asked that the animals be removed. The judge called for a separate hearing on her request. But the animals were confiscated before a hearing could take place. Cay says new developments prompted a warrant for their immediate removal, but would not say what those developments were.
Both are due in court this September.
Loading...