Local
Blackstone Woman Charged With 'Fetal Death Concealment Out of Wedlock' — What Is That?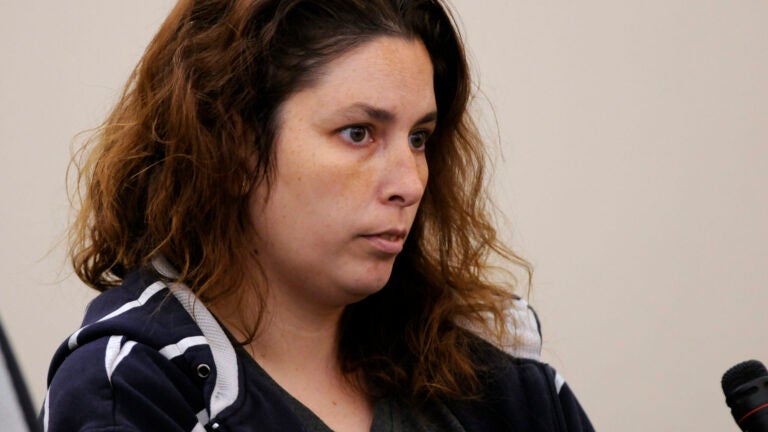 On the current list of charges against Erika Murray, who was arrested after three dead infants were found in her Blackstone home, one stands out: "fetal death concealment out of wedlock.''
"Fetal death concealment'' is simple enough: hiding the death of a child in such a way that investigators cannot determine if the baby was born alive nor the manner of its death. It's the "out of wedlock'' bit that's tricky. It suggests that if the fetal death concealment were to occur within a marriage, it would not be a criminal act. In fact, no law against fetal death concealment in wedlock appears on the books. Apparently, hiding the manner of your child's death is fine in Massachusetts as long as you're married when you do it..
Here's the full text of Massachusetts General Law Part IV, Title I, Chapter 272, Section 22:
A parent who conceals the death of the issue of such parent, which if born alive would be a child born out of wedlock, so that it cannot be ascertained whether it was born alive or, if born alive, whether it was murdered, shall be punished by a fine of not more than one hundred dollars or by imprisonment for not more than one year.
Tim Connolly, spokesperson for the Office of the Worcester County District Attorney, told Boston.com that "we charged that because it fits the elements'' of the crime.
"It's a serious thing that the person who's charged with the crime did,'' Connolly said.
Serious to the tune of a hundred dollar fine or a year in prison.
To put that in perspective, "exhibit[ing] for hire an albino person'' (Chapter 272, Section 33) will get you a maximum fine of 500 dollars. Adultery (Chapter 272, Section 14) — yes, that's still technically illegal — means up to three years in state prison.
Connolly said he could not recall another instance of someone being charged with fetal death concealment out of wedlock, "but I've only been around for eight years.''
The law was first enacted in Massachusetts in 1696, and has remained mostly unchanged in the centuries since, save a few tentative steps to bring the law into the modern age. In 1977, the law was amended so that both parents — not just the mother — could be charged with the crime. In 1986, "a child born out of wedlock'' replaced "illegitimate.''
That's it.
State Rep. Colleen Garry, of Dracut, recently tried to change the law. In 2013, she sponsored a bill that would remove "out of wedlock,'' making it illegal to conceal the death of a child born out of a marriage or not. She also wanted to increase the penalty to a maximum of five years in state prison or two and a half years in a house of correction.
In June, the bill was given a "study order'' — a move the Massachusetts Bar Association says is often "used as a quiet way to kill a bill.''