Local News
Welcome to Boston, the Birthplace of Schools in America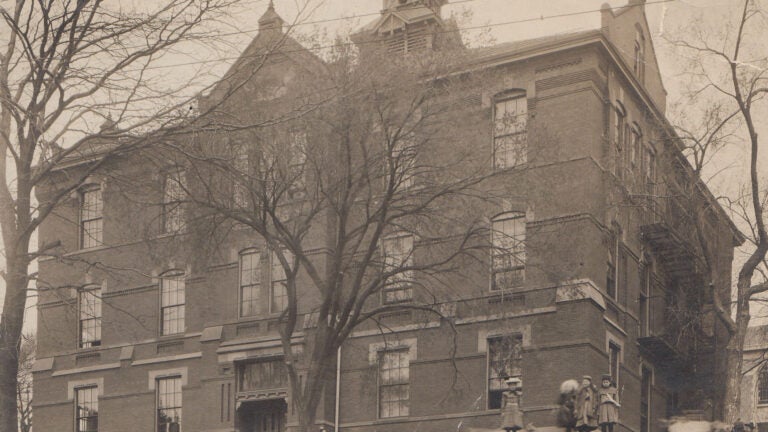 America's first public elementary school is in Boston. Oh and America's oldest school is here, too. The country's oldest college? That's across the river. All three are older than America.
This morning, Mayor Walsh spoke at the Mather School in Dorchester celebrating its 375th birthday.
The Mather School was established as a one room schoolhouse in 1639 and is named after Richard Mather.
Mather, a Congregational minister, immigrated to Boston in 1635, and immediately became involved in the reorganization of the Dorchester Church.
Records of the First Church at Dorchester say:
"'Mr. Mather and others of Dorchester, intending to begin a new church there (a great part of the old one being gone to Connecticut), desired the approbation of the other churches and of the magistrates.'''
At the time, the school was located where the Dorchester fire station is now.
In 1694, the school was contracted to move to Meeting House Hill "to build a house twenty feet long and nineteen feet wide, with a ground floor, a chamber above, a flight of stairs, and a chimney,'' according to the Mather School site.
But, that is not the only "first'' Boston has to offer on the school front.
Boston Latin School is the oldest school in America (yes, even older than Harvard!).
Reverend John Cotton wanted to created a school where Latin and Greek were taught. He modeled Boston Latin on an English school called the Free Grammar School of Boston in England.
According to Boston Latin's website:
"From the earliest years the town assigned public funds to the support of the school. It was eventually voted 'to allow forever fifty pounds to the Master, and a house, and thirty pounds to an usher' (assistant teacher). In 1638, Pormort's assistant, Daniel Maude, succeeded him as Master, and conducted classes in his own home until 1643.'
Though not a public school, Harvard University claims to be the oldest university in the United States. It was founded in 1636.
Massachusetts, it seems, was just ahead of the times.