Local
New Hampshire ACLU Files Lawsuit to Make Ballot Selfies Legal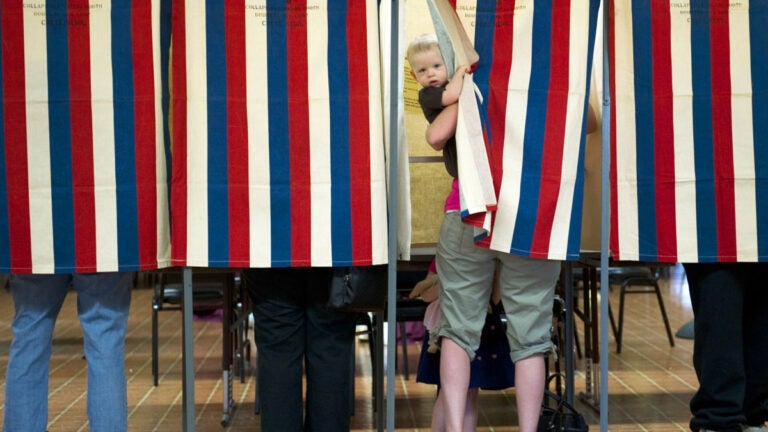 The New Hampshire ACLU has filed a lawsuit that challenges the state's ban on sharing photos of completed ballots — aka ballot selfies — charging that the law violates the first amendment.
"There is no more potent way to communicate one's support for a candidate than to voluntarily display a photograph of one's marked ballot depicting one's vote for that candidate,'' the lawsuit reads.
New Hampshire has long had a law on its books banning voters from taking photos of their ballot, theoretically as a way to stop people from selling their vote. In June, the law was updated to explicitly outlaw "taking a digital image or photograph of his or her marked ballot and distributing or sharing the image via social media.'' Violators can be punished up to $1000.
(Massachusetts has a similar anti-ballot selfie law on its books, although it rarely if ever has been enforced.)
The law went into place Sept. 1 before the New Hampshire's primary elections, and at least three people have already been investigated by the state's attorney general for sharing photos of their ballot on Twitter and Facebook. One of those photo-takers, former police officer Andrew Langlois, shared a picture of his ballot in which he wrote-in the name of his deceased dog "Akira'' as his Republican choice for the US Senate.
Another violator, state Representative Leon Rideout of Lancaster, took a ballot selfie and shared it to Twitter "to make a statement,'' he told the Nashua Telegraph.
Langlois, Rideout, and another politician are named as plaintiffs in the ACLU lawsuit, which argues that their ballot selfies were political speech and therefore protected by the first amendment.
"What this law ignores is that displaying a photograph of a marked ballot on the Internet is a powerful form of political speech that conveys various constitutionally-protected messages that have no relationship to vote buying or voter coercion,'' the lawsuit reads.