Local
How Evan Falchuk Can Win, Even If (When) He Loses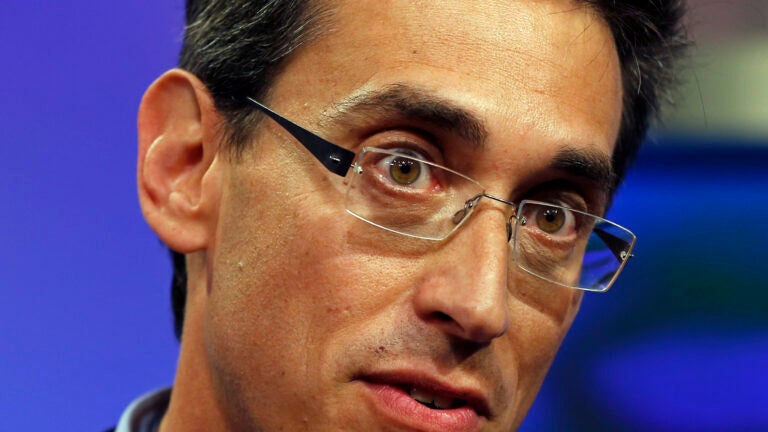 Unless every single gubernatorial poll in this election was terribly, terribly wrong, Evan Falchuk doesn't have a chance of winning the governor's seat today. But that doesn't mean the campaign he's spent millions of his own dollars and countless hours of his own time on was a complete waste.
While independent gubernatorial hopefuls Jeff McCormick and Scott Lively are effectively done when the polls close today, for Falchuk the party may just be getting started. If he wins at least 3 percent of the vote, his United Independent Party will become official, allowing it to hold primaries and field legislative candidates in 2016.
Falchuk told Boston.com several weeks ago that he's confident that if this should happen, the United Independent Party will stand a good chance of getting some of its candidates elected to office. At the very least, in a state that skews heavily Democratic in some areas (and in which, as of 2012, 52 percent of voters registered as "independent''), beating Republican challengers might not be too difficult.
"We can be the second-largest party in the state,'' Falchuk said.
That's very optimistic, but beating the 3 percent threshold is certainly realistic. Falchuk edged up a percentage point in The Boston Globe's latest poll, from 3 to 4 (though only half of those said they would "definitely'' vote for him — the other half said "probably''). Boston Herald's two bellwether polls have Falchuk at 3 and 5 percent. And WBUR's most recent poll has Falchuk at 4 percent — a marked jump from the 1 percent he scored in its previous poll.
If Falchuk does get that 3 percent, he might find the ballot a little crowded up in the official party section. The Green-Rainbow party has a few candidates who are also polling above 3 percent, according to Boston Herald's latest poll: David Factor, running for Secretary of State; Ian Jackson, for treasurer; and M.K. Merelice, for state auditor. Should any of them win at least 3 percent of the vote, the Green-Rainbow party will also be official (again — it's bounced on and off the ballot over the years).
The problem for Falchuk will really come after the 2016 election. If the United Independent Party doesn't get at least 1 percent of all the state's voters to register as UIP (currently 43,011 people, according to the Office of the Secretary of the Commonwealth), it'll have to get at least 3 percent of the vote in a statewide or U.S. senatorial election to remain official (that's why the Green-Rainbow party has had trouble maintaining its official status).
But in 2016, there aren't any statewide elections (barring a special election, of course). Which means that no matter how many of those local legislative seats the UIP wins, it'll lose its official status unless it can get 3 percent of the presidential vote. In two years, Falchuk may find himself in the opposite situation of the one he's in now: even if the UIP wins, it still loses.
Click here for election results, updated live.