Local
Jorge Elorza Defeats Buddy Cianci in Providence Mayoral Race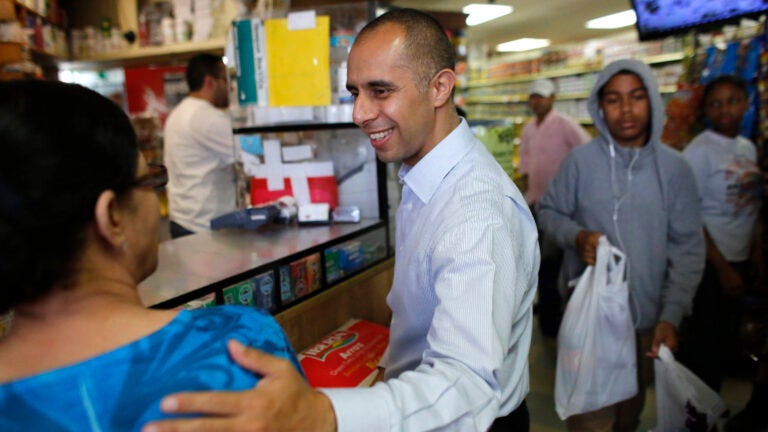 President Barack Obama and the people of Providence were on the same side when it came to the 2014 mayoral election in Providence — and 73-year-old former mayor Vincent "Buddy'' Cianci Jr. was on the other.
Cianci, a twice-convicted felon who ran as an independent, conceded Tuesday's election to Democrat Jorge Elorza, according to The Providence Journal.
Cianci, however, did garner more votes than Republican candidate Dan Harrop, who voted for Elorza in an effort to keep Cianci from winning.
"I have come to see Judge Elorza as an honest and just man, concerned about the welfare of our city and our citizens,'' Harrop said in an email obtained by the Providence Journal. "While we have many policy differences, I do not fear that an Elorza mayoral administration will make Providence the laughing stock of the nation.''
President Obama endorsed Elorza, a former Housing Court judge, in a prepared statement ahead of the election.
"He will bring honest leadership to Providence and fight to grow the local economy, improve public safety, expand affordable education, and create a transparent and friendly government and business climate to spur innovation and entrepreneurship,'' the statement read.
Cianci announced his candidacy via his WPRO-AM radio show in June, telling listeners that he felt he "had some unfinished business'' and that he missed being mayor.
He previously identified as a Republican and an independent and ran his first of six successful mayoral campaigns in 1974. The first Italian-American mayor of Providence, he held the office until 1984, when he was forced to resign after he was convicted for assaulting a man he suspected of having an affair with his then wife, Sheila.
Cianci ran succesfully six years later, taking office again from 1991 to 2002, before being indicted on 27 charges including bribery and extortion. He resigned before being found guilty of a single charge (racketeering) and served nearly five years in prison.
Cianci became eligible to run for office again in 2012, three years after his parole ended, thanks to a Rhode Island constitutional amendment that was created in 1986 and became known as the "Buddy amendment.''
"According to the Rhode Island Constitution, a person is allowed to run for state or local office three years after they complete their sentence, including parole or probation,'' WPRI reported this summer.
Cianci is credited with renovating the Roger Williams Zoo, aiding in the construction of the Providence Place Mall, and inspiring this rap song.
Click here for election results, updated live.