Local
U.S. Senator Jeanne Shaheen Beats Scott Brown in New Hampshire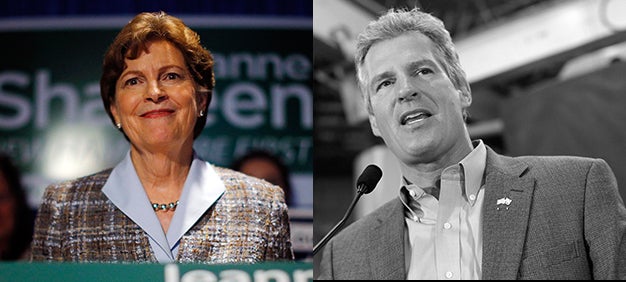 New Hampshire's Jeanne Shaheen is projected to win re-election to the U.S. Senate, according to the Associated Press, ABC News and NBC News.
Shaheen, a Democrat, was up against Scott Brown in what pundits called a "too close to call race.''
Things got interesting for a couple of hours, when Brown refused to concede the race. By 11:45 p.m., however, Brown had finally waved the white flag and called Shaheen to congratulate her on her victory.
Shaheen was previously governor of New Hampshire. She was elected to the Senate in 2008.
At the presidential level, New Hampshire has backed the Democratic nominee in four of the last five elections, but for both House and Senate it has gone back and forth.
Click here for election results, updated live.