Local
Brown Student Tests Positive For Date-Rape Drug After Drinking Punch At Frat Party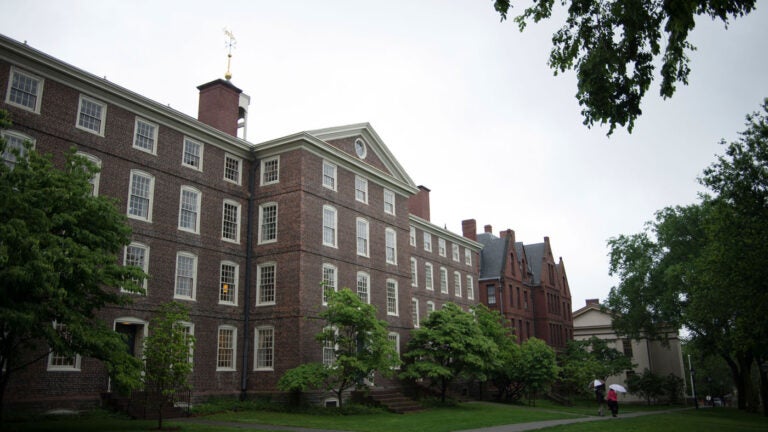 A student at Brown University tested positive for date-rape drug GHB (gamma hydroxybutrate), the Providence Journal reports. The university announced the results in a campus-wide email Saturday.
The student was one of two who reported "memory loss'' after drinking an alcoholic punch at a fraternity party Oct. 17.
The university is awaiting results from the other student's test, according to the letter from Margaret Klawunn, vice president for Campus Life and Student Services at Brown. One of the students said they were sexually assaulted.
GHB, also known as "street Ecstasy,'' produces "euphoric and calming effects,'' according to the Federal Drug Enforcement Administration. It can also cause memory loss. It is typically sold as a liquid or white powder that can be dissolved in liquid.
The party, hosted by the Brown chapter of Phi Kappa Psi, was held at the Sears House. The fraternity has since been suspended.
This is not the first time Brown University has dealt with sexual assault cases.
In fact, it was the accusation of campus officials mishandling a sex assault case in 1996 that first sparked a national reform movement in how colleges handle cases.
Before the Adam Lack sexual misconduct case, in 1990, a list appeared on the bathroom walls at Brown University's library. Women had made a list of male students who the women said had raped them.
Last April, Brown student Lena Sclove said she was sexually assaulted by her friend Daniel Kopin in summer 2013. Kopin maintains his innocence. After the Student Conduct Board found Kopin to be "responsible for sexual misconduct,'' he was suspended for one year and allowed to return to campus in fall 2014. Kopin chose to leave the university, but the university's handling of the case was criticized widely.
Just a couple months after Sclove's case was making headlines, two Brown University football players accused of sexually assaulting a Providence College student in November 2013 were ordered to leave campus before finals week.
Brown University aside, there has been an increase in campuses reporting sexual assaults. This could be attributed to more awareness surrounding the issue and universities implementing better procedures for reporting incidents.