Local
Where to See The Berlin Wall in Boston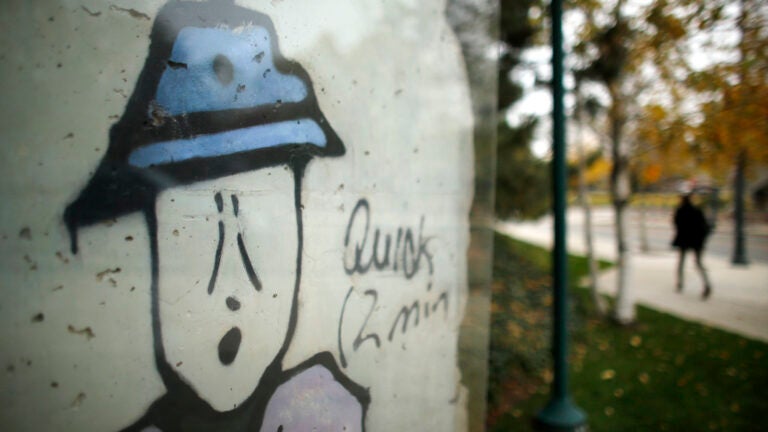 Today marks the 25th anniversary of the fall of the Berlin Wall in Germany. Weren't there in 1989? Don't worry: Boston has two places you can check out large pieces of the once 96-mile-long wall.
The John F. Kennedy Presidential Library and Museum
220 Morrissey Blvd., Boston
Open 9 a.m.-5 p.m.
The museum has a 12-foot section of the Berlin Wall on display. The large concrete hunk was donated to the JFK Library by the German government. It's covered in brightly colored graffiti.
In 1963, former President Kennedy described the Wall: "We take no satisfaction in it, for it is an offense not only against history but an offense against humanity, separating families, dividing husbands and wives and brothers and sisters and dividing a people who wish to be joined together.''
How to get there by T: Take the Green Line toward North Station. Get off at Park St. Station. Then take the Red Line toward Braintree. Get off at JFK/UMass Station. Turn right on Mount Vernon Street and turn right onto William T Morrissey Boulevard.
EF Education First Building
1 Education St., Cambridge
A concrete segment of the Berlin Wall stands outside the EF Education First building. EF Education First is a for-profit company that offers academic classes around the world.
How to get there by T: Take the Green Line to North Station. From North Station, take the Green Line toward Lechmere. Get off at Science Park Station. Turn right on Charles River Dam Road. Turn right on Museum Way. Make another right on Education Street.