Local
Gov.-Elect Charlie Baker Opposes Legalizing Marijuana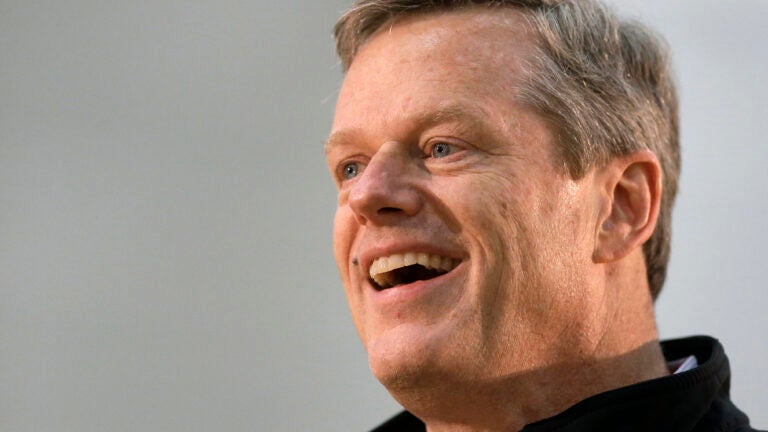 Gov.-elect Charlie Baker isn't too high on the idea of legal marijuana, telling The Springfield Republican that he would stand against efforts to legalize and tax pot in Massachusetts.
"I'm going to oppose that and I'm going to oppose that vigorously,'' he said, according to the paper. "There's a ton of research out there at this point that says, especially for young people, it's just plain bad,'' he added.
Baker will be governor during the 2016 election cycle. That's the year activists have said they are targeting for a possible ballot initiative asking whether Massachusetts voters want to follow in the footsteps of Colorado and Washington state in 2012, and Oregon and Alaska just this month, in legalizing and taxing recreational pot. Polling has shown most of Massachusetts—and most of the country, for that matter—to favor legalization.
In a statement to Boston.com, Baker spokesperson Tim Buckley reiterated that the upcoming governor opposes legalization, but suggested he would yield to a successful ballot initiative.
"The Governor-elect and numerous public safety officials have grave concerns about the harmful effects increased access to marijuana poses but he respects the ballot petition process and the will of the people,'' Buckley said.
That mirrors comments from Baker last week, the day after he won the governorship, when he was asked by a reporter about the passage of earned sick time for Massachusetts workers on this year's ballot, an initiative he had said he opposed prior to the election.
"I think we should implement the law,'' he said. "I'm a big believer in the initiative petition process. … I believe in it, I support it, and the voters spoke (on Election Day) and made pretty clear where they were coming from on that. And I'm with them.''
Baker also said at that press conference that he hopes to get the process of opening medical marijuana dispensaries moving along. Medical marijuana was made legal in a 2012 ballot initiative, but the opening of dispensaries has been significantly delayed (though the first openings are expected this winter).
At one of the gubernatorial debates, Baker said he had smoked marijuana in the past. His opponent, Martha Coakley, said she had not.