Local
Black and Latino Boys Fall Behind in Boston Schools, New Study Shows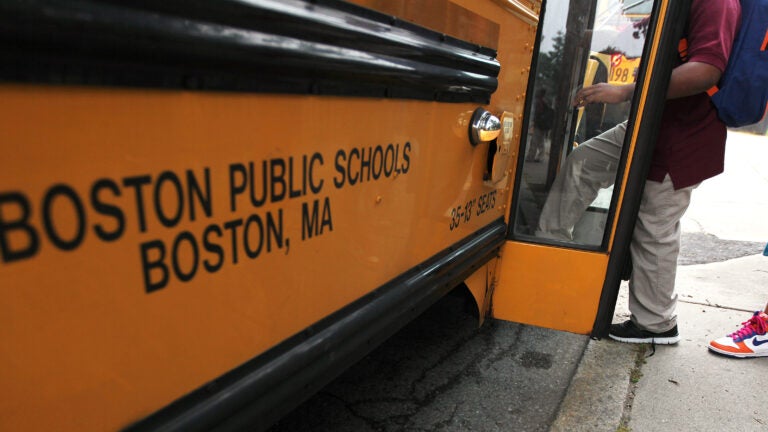 The Boston Busing Crisis and its ensuing race and class-based violence may be 40 years in the past, but that doesn't mean that Boston Public Schools are providing equal opportunities to all of their 57,000 students.
Quite the opposite, actually.
A new study shows that the educational inequalities that existed in 1974 have not been eradicated. Back then, Judge Arthur W. Garrity ruled that the Boston School Committee had knowingly segregated the city's schools and, in an attempt to integrate them, ordered the busing of students to different schools across the city with disastrous results.
The study, titled "Opportunity and Equity: Enrollment and Outcomes of Black and Latino Males in Boston Public Schools,'' set out to see how far Boston has come from its infamous past by examining the conditions of equality for black and Latino boys in its schools.
They were compared with female students as well as white and Asian male students in special needs placement, enrollment in Advanced Work Class, exam schools, and MassCore curricula, MCAS success, and attendance, suspension, and graduation rates from 2009-2012.
The results, released Thursday, indicate that black and Latino boys face "disparities in access, opportunity, and achievement'' that cause them to lag behind their peers in those areas and can diminish their opportunities later in life. Researchers attribute this in part to the "two-track system'' that emerges at the fourth-grade level, providing white and Asian males with better educational opportunities while giving black and Latino males fewer chances to succeed.
In the study, researchers write that "there is no rational justification'' for that system and offer recommendations to BPS to help improve equality of access for all students.
You can read the full study here or access the executive summary here.
Here are some highlights:
• Black and Latino males make up 77.8 percent of the total BPS male student body. In the 2012 school year, the Latino male population exceeded the black male population for the first time.
• Male students were more likely to be identified as having special needs than female students (25.7 versus 13.8 percent), and black North American (as opposed to black Caribbean or African) males, who make up nearly three quarters of the black population overall, are more likely to be identified as such than their white male peers.
• While research shows that students with special needs perform better in general settings (as opposed to separate classrooms), males were more likely to be placed in substantially separate settings than females. Black and Latino males were placed in separate settings at twice and 1.6 times the rate of their white male peers with special needs, respectively.
• Black and Latino males enrolled in Advanced Work Class (AWC), an accelerated program for students in grades 4-6, at lower rates than white and Asian males: In 2012, 25.8 percent of Asian males and 20.0 percent of white males were enrolled in the program, compared to 5.9 percent of black males and 5.3 percent of Latino males.
• Asian and white males in AWC moved on to exam schools (Boston Latin School, Boston Latin Academy, and the John D. O'Bryant School of Mathematics and Science) at rates higher than Latino and black males enrolled in AWC — 90.2 and 83.7 percent compared to 61.2 and 39.0 percent, respectively.
• In 2012, 19.8 and 16.2 percent, respectively, of graduating black and Latino seniors completed MassCore, a set of courses recommended by the state to prepare high school students for college or career success. White and Asian male students completed it at more than twice that rate. This was attributed to inequality in access to MassCore programs across different schools.
• Attendance rates are on the rise overall, and the four groups didn't vary extremely. However, 9.4 percent of black males and 7.0 percent of Latino males were suspended in the middle grades, compared to white and Asian males at 2.4 and 2.7 percent, respectively.
• The high school dropout risk was 1.7 and 1.8 times higher for black and Latino males than for white males, which researchers said was "not surprising'' given other factors. The dropout rate was greater for non-exam students.
• Gaps in MCAS scores arose as well: Proficiency rates in the English Language Arts component varied most in the middle grades, where they were 35.9, 38.3, 66.7, and 69.3 percent for black, Latino, white, and Asian male students, respectively.
• MCAS math scores varied more widely: Asian males had the highest proficiency rate at 74.4 percent, followed by White males at 58.4, Latino males at 30.0, and Black males at 24.0 percent.
The study was prepared by the Center for Collaborative Education, a Boston-based nonprofit, and the Annenberg Institute for School Reform at Brown University under the order of former Boston school superintendent Carol R. Johnson.