Local
Sharon Woman Sentenced to Five Years in Prison for Drunken Crash That Killed Pregnant Mother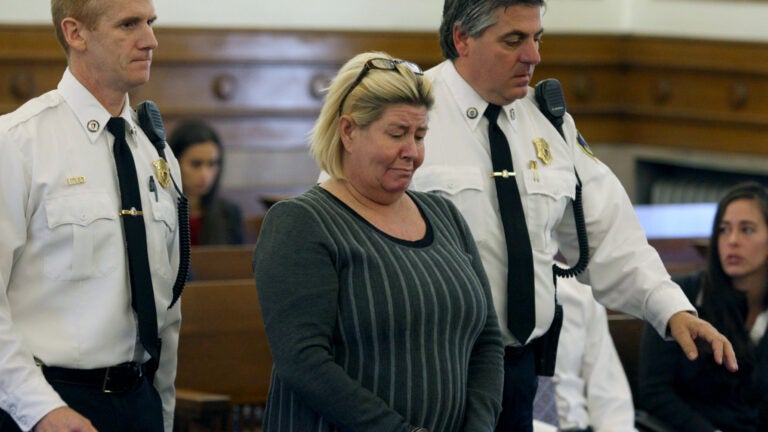 The woman who struck and killed a pregnant Stoughton woman with her car on July 21, 2013, was sentenced to five years in prison and eight years probation during a hearing at Norfolk Superior Court on Friday.
Karen Blau, 47, of Sharon, was convicted of motor vehicle manslaughter while intoxicated and reckless endangerment of a child on Wednesday, WBZ reports.
The victim, Joanne White, 35, was walking on the sidewalk on Lincoln Street in Stoughton with her 11-year-old son when Blau hit her. Blau backed out of a driveway on the other side of the street, crossed the street, and eventually jumped the curb, hitting White and a tree. She failed "several'' field sobriety tests at the scene, according to The Brockton Enterprise.
White was three months pregnant at the time. She and her unborn child died.
Her son wasn't harmed, because White yelled at him to run before she was hit.
At her sentencing, Blau tearfully apologized to White's family. She said she was searching for her daughter on the day of the crash.
"I would like to apologize,'' Blau said in court, according to the Boston Herald. "It was an accident. I lost my mother at 12 years old and you never forget. I tried to help her. I have no explanation as to why I couldn't stop. My leg cramped up.''
According to The Boston Globe, when sentencing Blau, Norfolk Superior Court Judge Kenneth Fishman said her actions were "truly, horrifically reckless.''
Blau faced a minimum penalty of five years in prison and a maximum of 20.