Local
Some of Massachusetts's Undocumented Immigrants Will Benefit From Executive Order. Most Won't.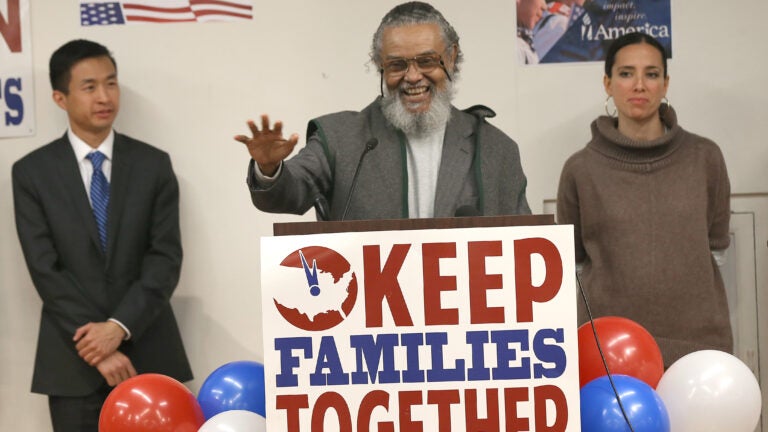 Thousands of Massachusetts residents may be protected from deportation under President Obama's executive order, announced Thursday.
The order promises to overhaul the national immigration system, allowing millions of undocumented immigrants who meet certain criteria to apply for deferred action, granting them temporary legal status and protection from deportation. Among those millions are thousands of Bay Staters.
At least 65,000 people living illegally in Massachusetts will be eligible for deferred action, according to a report from WBZ. NECN's estimate is significantly higher than that: 150,000.
Obama's order protects undocumented immigrants who have lived in the United States for more than five years, have children who are citizens or legal residents, pass a criminal background check and are willing to pay taxes.
But even the highest estimate leaves the majority of undocumented immigrants in the state without protection. According to the Migration Policy Institute, only 35 percent of Massachusetts's unauthorized immigrants will benefit from the plan. Though Obama's declaration is the largest presidential reprieve from deportation in modern US history, the future of many undocumented immigrants living in Massachusetts is still up in the air.
There was a bittersweet reaction at the Student Immigrant Movement's headquarters in Government Center after the president's speech, according to a report from The Boston Globe. For many families, this immigration reform would grant citizenship to children while deeming their parents ineligible.
"I've been here for 14 years,'' said Leila Santana, a 47-year-old Medford housecleaner. Her son and daughter are protected by Obama's 2012 action granting relief to those who arrived as children, but Santana is not eligible for the changes announced Thursday.
"I still have hope. As long as they are OK, my kids, I'm fine.''