Local
The Cocoanut Grove Nightclub Fire Happened 72 Years Ago in Boston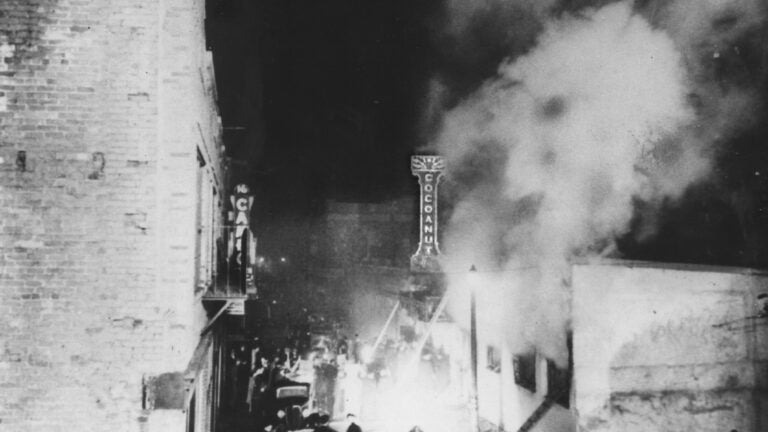 Nearly 500 lives were lost in the 1942 blaze that engulfed the popular Cocoanut Grove nightclub in the South End in what remains one of the highest fire-related death tolls in American history.
The Piedmont Street fire quickly spread throughout the venue, trapping most of the patrons and employees inside the doomed structure. It has been estimated that Cocoanut Grove was over capacity by more than 500 people on the fateful night.
Chris Jelenewicz of the Society of Fire Protection Engineers told CBS Boston that "When people started to exit through the revolving door, the revolving door got blocked and bodies just started to pile up behind this revolving door.''
According to the Boston Fire Department's report, the fire was first noticed in the basement before spreading upstairs "like a chimney'' because of the high amounts of carbon monoxide.
In addition to the fatalities, nearly 200 others suffered injuries.
Stanley Tomaszewski, a bus boy who worked at the nightclub, was suspected of starting the fire by lighting a match to help him see the light bulb he was attempting to replace.
Last year, Boston Mayor-Elect Marty Walsh helped honor the fire's several survivors who were still alive by renaming the street where the fire occurred.
While it has been memorialized, "luxury condominiums'' expected to sell for at least $1 million each are currently being built there.
All photos used courtesy of The Boston Globe.