Local
Nearly-Naked 'Santa' Disturbs Black Friday Peace at Solomon Pond Mall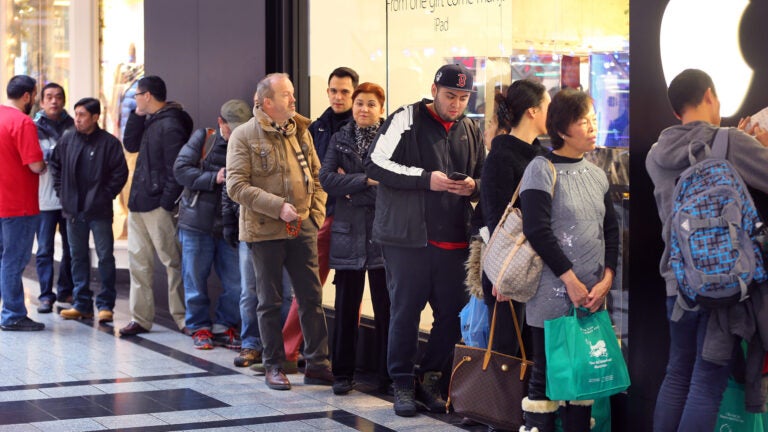 A wide range of strange human behavior is tolerated on Black Friday: Camping outside Best Buy for days, missing out on valuable holiday time with family and friends, pushing other shoppers at Walmart, and cutting in line like it's third grade are all par for the course for hardcore holiday shoppers.
Baring one's buttocks in an attempt at satire, however? Definitely not okay, at least not at the Solomon Pond Mall in Marlborough.
A man identified as Eric Watterson, 18, of Lancaster, was arrested around 12:30 a.m. Friday after he showed up to the mall wearing a robe, which he later took off to reveal just a thong, a well-placed Santa hat, and sneakers.
The Telegram & Gazette reported that Watterson and a photographer friend, both college students home for Thanksgiving break, were hoping to shoot a "satirical photography piece'' about Black Friday. It didn't go according to plan.
Security guards spotted the under-dressed Watterson as they opened the doors to shoppers standing in line outside and told him that he wasn't allowed in the mall. Marlborough police on hand then took him into custody and charged him with open and gross lewdness and disturbing the peace.
Though really, is there any peace at a mall just after midnight on Black Friday?
The nearly-nude Santa didn't ruin Black Friday for the other shoppers, many of whom were entertained and posted photos and Tweets about the incident:
[fragment number=0]
[fragment number=1][fragment number=2]
[fragment number=3]
[fragment number=4][fragment number=5]
Ken Brown, the area general manager of the mall, told The Telegram & Gazette, "It's been a very positive day. … For us, this was a non-event.''
Yup, just your typical Black Friday.