Local
4 More Salvation Army Jewlery Donations Given In Hours Leading Up to Christmas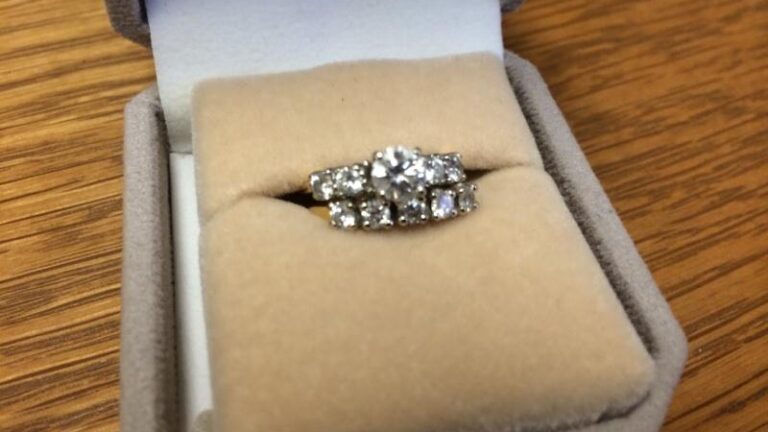 Jewelry donations to the Salvation Army inspired by the December 3 engagement ring donation of a local widow have accelerated in the fundraiser's closing hours, a spokesperson for the non-profit organization told Boston.com this afternoon. Four separate jewelry donations were given to Boston-area bell-ringers in the past 24 hours, closing out their seasonal collecting with a lot of sparkle.
Two of the new donors gave diamond encrusted jewelry to Salvation Army red kettles in Weymouth and Fitchburg on Tuesday. Two additional rings (engagement and wedding band) were given to bell-ringers in Swampscott on Christmas Eve morning, and a diamond pendant was donated in Lynn soon after. The donations came in just under the wire, as the organization says it is in the process of retrieving the last of their donation kettles from the streets.
"This is definitely not something we've experienced before,'' Salvation Army spokesman Drew Forster told Boston.com. "I think it started with that woman's initial donation… and people followed on with that generosity right up until today.''
The spree of jewelry donations began in early December when a local woman dropped her diamond engagement and wedding rings into the collection kettles in honor of her late husband. Acts of kindness followed suit when another widow and former bell-ringer bought the rings for ten times their value ($21,000) in order to return them to the first donor. The women— both of whom are widows– met on December 23, and five jewelry donations accompanied by persona notes followed. The diamond ring from Swampscott was also accompanied by an appraisal, which valued it at $2,600.
Forster says he considers these acts to be a local trend inspired by the generosity of that first donor. "People have been paying attention to it locally… but we didn't expect two more donations each of these past two days,'' he said.
"It is the true spirit of Christmas.''