Local
Listen to Boston Police's Report Spotting 'Large White Male With Snowy White Beard'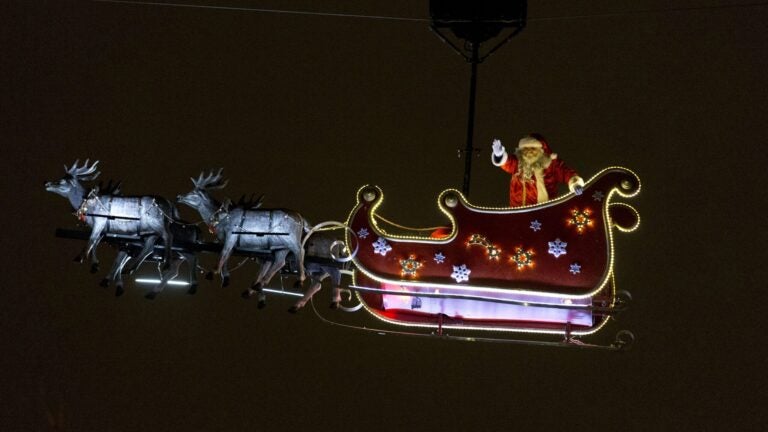 Christmas Eve is generally a quiet time for police, but Boston police reported a strange sighting over its radio airwaves: one Santa Claus.
[fragment number=0]
At around 5 p.m. on Wednesday, police broadcast noted the sighting of a "large white male with a snowy white beard dressed in a red and white suit and cap, red jacket with white fur trim, being pulled in a sleigh by eight reindeer along a predicted flight path that will soon take them into the Boston area.''
The radio message is a tradition among area police to entertain the children of officers listening to the radio scanner. (Or, in this case, journalists working Christmas Eve.)
The broadcast notes that NORAD "confirms this as the sighting of the subject Santa Claus, aka Kris Kringle, aka Saint Nicholas.''
The message continues: "Per order of Police Commissioner [William] Evans, all Boston Police officers are ordered to render any and all assistance to Mr. Claus, so as to enable him to complete his mission.''
That assistance includes cookies and milk for Santa and carrots for the reindeer, all of which should be in full supply at district stations.
Oh, and in case Santa has a problem, there's a plan for that, too.
"Any concerns should be directed to BPD emergency operations center, who will notify the Santa Response Team if necessary.''