Local
Listen to These Mass. Politicians Sing 'Winter Wonderland'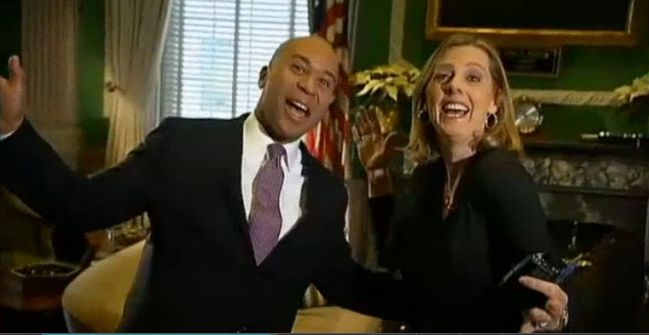 NECN's Alison King is at it again, goading Massachusetts politicians into belting out a bipartisan Christmas carol. Governor-elect Charlie Baker sings like an excited 7-year-old, Mayor Marty Walsh forgets a few lines, and Governor Deval Patrick shows he has a promising career as a lounge singer after he leaves office next year. It doesn't plumb the depths of Christmas cringeworthiness the way that, say, Bing Crosby and David Bowie's "Little Drummer Boy/Peace On Earth''does, but it's still pretty bad. Well, not all bad—Martha Coakley can really carry a tune.
[fragment number=0]
King's quest to spread holiday cheer by embarrassing our leaders and lawmakers goes back to 2006, and would have never happened if Uncle Teddy hadn't saved Christmas:
Politicians began to sing for necn in December 2006. Various elected officials were asked to sing "12 Days of Christmas'' on camera, but all refused, afraid to look foolish or silly on New England television. But when the late U.S. Sen. Ted Kennedy agreed to sing a line from the song – "Five golden rings'' – politicians began calling, asking if they could be part of it.
They did it again in 2010 with "The Twelve Days of Christmas.'' Highlights included Scott Brown looking like he really didn't want to be there (this was long before he beat his stage fright to jam live with Cheap Trick in Lynn earlier this year), Steve Grossman interjecting with Hannukah hits, and Mayor Tom Menino botching a line, singing "…and a pear in a partridge tree!''
[fragment number=1]
We miss you this Christmas, Mayor Mumbles.