Local
CDC Finds Massachusetts Has High Alcohol Poisoning Death Rate – But Don't Blame Students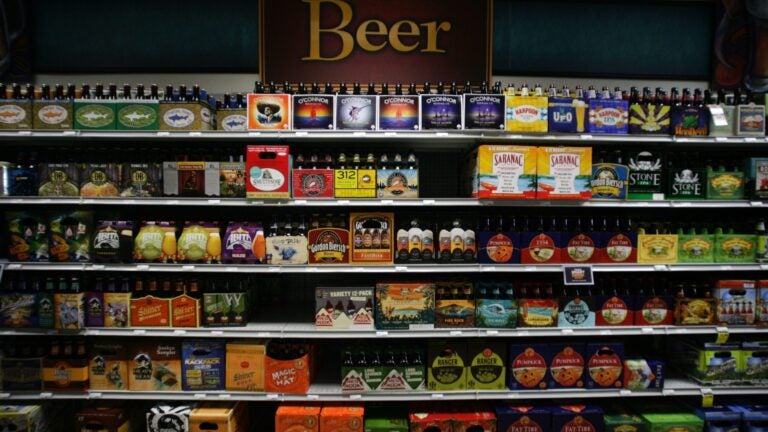 Far from being a problem of binge-drinking college kids, Massachusetts's high rate of alcohol poisoning deaths is more likely due to middle-aged white men, a study from the Centers for Disease Control found.
The crux of the CDC study, which looked at data from 2010 to 2012, was that western and southwestern states have the highest death rates due to alcohol poisoning, which kills six people every day.
New England didn't fare so well in the study either; Massachusetts had 11.9 deaths from alcohol poisoning per million people, putting it in the top quarter of all states.
Rhode Island, at 22.8 deaths per million, had the third-highest rate due to alcohol poisoning of any state.
As Gawker notes, people may (mistakenly) blame this on the many boisterous, binge-drinking college students who don't know their limits in this state, but the actual stats show alcohol deaths to largely be a problem for middle-aged white men.
Three-quarters of alcohol poisoning deaths were people between the ages of 35 and 64. Three-quarter of those people were male. In addition, 68 percent of all alcohol poisoning deaths were non-Hispanic whites.
Just 5 percent of alcohol poisoning deaths were people between ages 15-24, an age group that would include the major segment of college-goers. Alcohol poisoning deaths of college students, like the high-profile 1997 death of an MIT student, are few and far in between.
That contradicts the analysis of state leaders in 2010, when a study showed that alcohol poisoning deaths were increasing in Massachusetts. At the time, state leaders partly blamed this on alcoholic energy drinks like Four Loko — aka "blackout in a can'' — that were popular among young people. Massachusetts banned the sale of those drinks fairly quickly, as did several other states.
The CDC study also found that 9 out of 10 people who drink excessively in single instances are not alcohol dependant nor alcoholics. That is to say, people who binge-drink likely don't have a chronic medical condition. They should still probably drink less.